IT MAKES ME FEEL AMAZING.
WATCH HOW STEPHANIE FOUND HER CONFIDENCE, AND READ ON…
New ideas are scary because they take us out of our comfort zone… but see, that's when things get interesting.
You find something through an experience like that; you find what you're capable of.
It's not always easy to do. "I've always wanted to…" are four little words that stand in the way. Busy schedules, shyness, nervousness, LIFE gets in the way, but doesn't it feel SO much better to say "I finally did it!"?
Just think how much you might love something if you took a chance and gave it a try. All you need is a little push.
Hi, we're Dance With Me. We're your little push.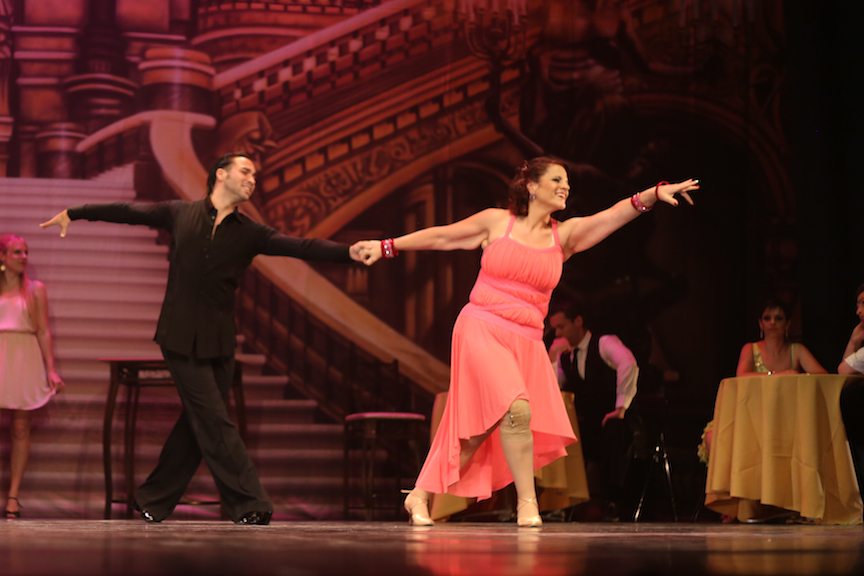 Dance With Me: Glen Head student, Stephanie Miritello, always wanted to dance but was too shy to give it a go. She found her chance when she spotted a gift certificate for a private Dance With Me lesson at a local raffle. She had her eye on that prize and luckily won! In this moment, Steph decided no more excuses. No more waiting.
The second she walked into the studio, she overcame the biggest thing standing in her way this whole time: herself.
"THE MORE I DID IT, THE MORE I GREW TO LOVE IT."
Remember that quote from The Fault in Our Stars? "I fell in love the way you fall asleep. Slowly and then all at once."
Yep. That's what happened with Stephanie and dance. She started with 1 lesson a week, which slowly grew to 2, and eventually 3! She immersed herself in dance, but found so much more than just that at Dance With Me. Steph created incredible friendships and discovered a place where she could let loose.
She spends her whole day fixing problems at work, but here that's not her job. Stephanie comes here to let go of that control and leave it up to her partner to lead her and make sure she's having a good time.
Similar to our Dance With Me student Inez, Steph found her place to feel free.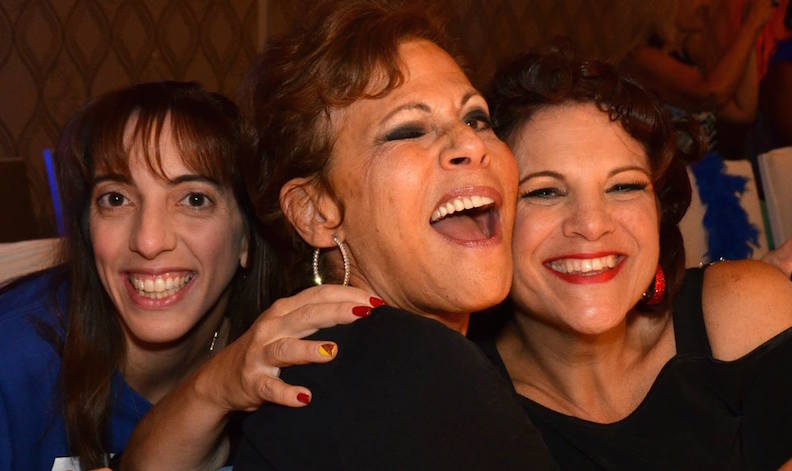 Isn't it nice not to have to think for a change?
The more she danced, the more she inched outside of her comfort zone and it changed the way she presented herself.
NOW I CAN STAND MORE CONFIDENTLY AND BE MORE RELAXED WITH WHO I AM.
To be confident in yourself and what you're capable of is a gift that no one can take from you. Once you're in that mindset, you're unstoppable. Stephanie found this feeling through dance. Growing up she faced hip problems that barred her from being physical or athletic. A great benefit of dance is that it appeals to each individual's pace and ability. So once she finally found dance, she held on tight!
After a lifetime of hearing no when it came to sports, Steph found something her body could do without strain.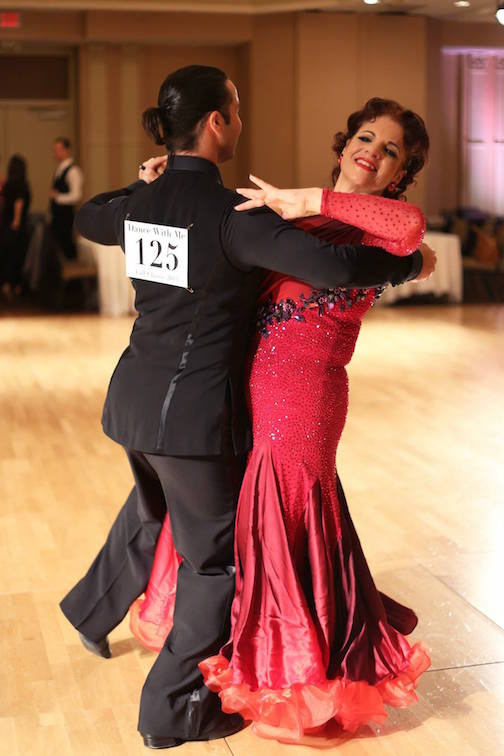 When she dances, Stephanie feels seen and finally has her chance to be expressive. If Steph's feeling powerful, she applies that to her movement. And a second later, if she's feeling more delicate, that's okay too. During a lesson, it's all about her own expression.
I FEEL SO IMMERSED IN THE DANCE CULTURE BY BEING AT DANCE WITH ME.
Steph wasn't even sure about competing and performing at first, but eventually grew to love the way it made her feel. She got to dress up, feel beautiful, and have her moment, surrounded by people who shared her same passion.
Steph became a different person than the one that first stepped through Dance With Me's doors. Here she feels amazing, and she radiates that.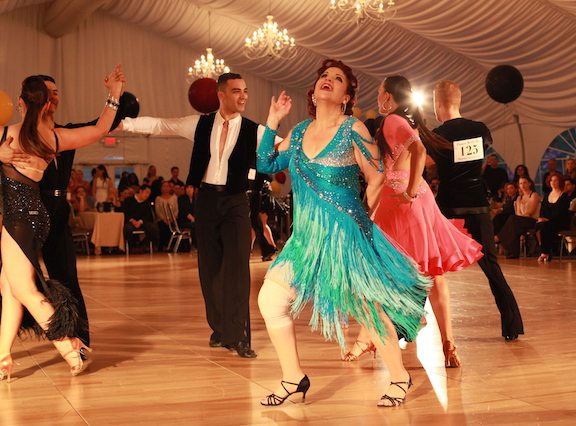 How does dance make YOU feel? Can you relate to Stephanie's story? Tell us in the comments below!
And if you like this blog, share it with a friend!