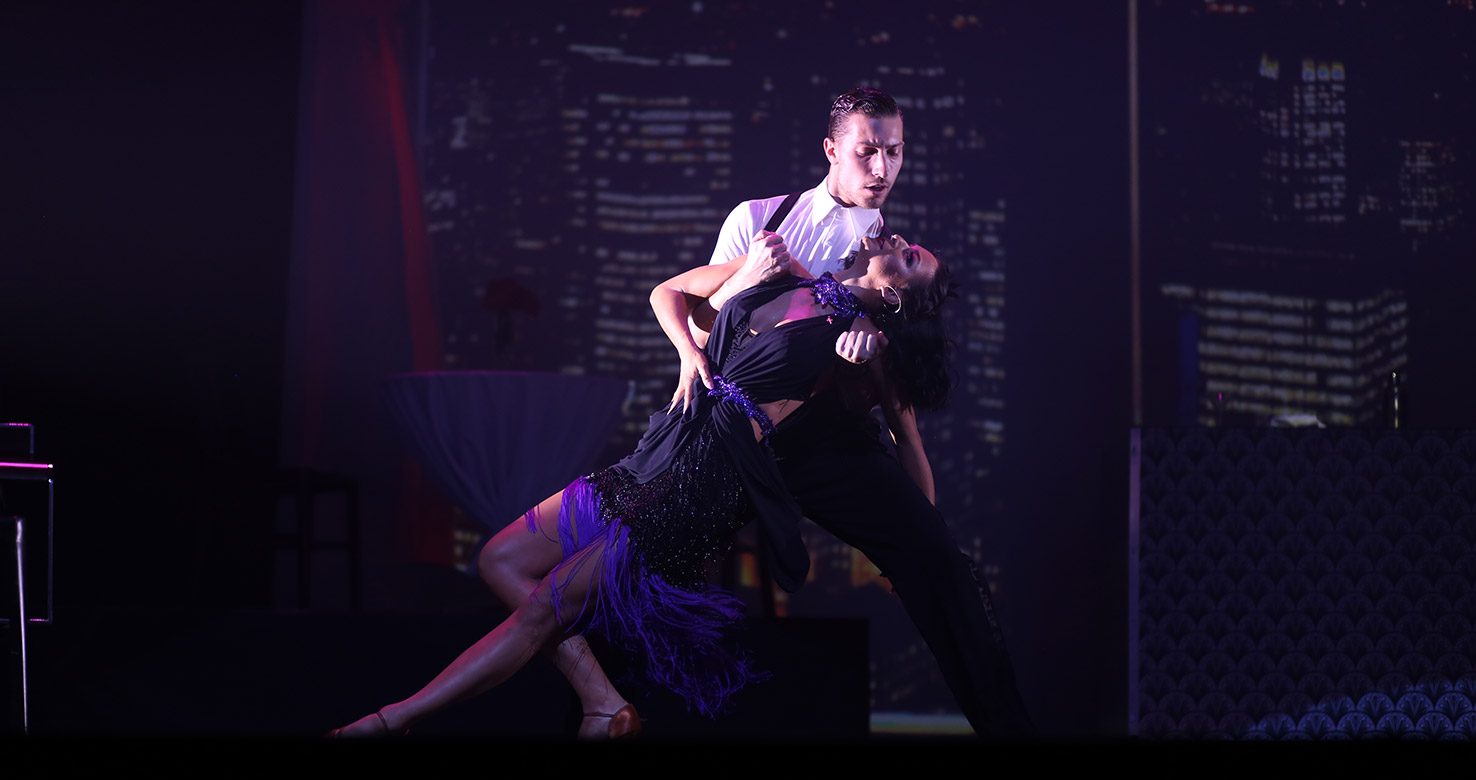 FAQ
By stepping onto the dance floor, you are improving many areas of your life. It will not only boost your confidence, mood and social skills, but your body tone and posture, too. Learning to dance is more than an investment in technique; it is an investment in a fun and healthier lifestyle.
Studies have shown that learning to dance can improve brain function and cognitive ability, while helping prevent or delay Alzheimer's disease in late adulthood.
No. Dancing is a natural and ageless form of expression; there is no age limit, just the desire to learn and have fun. We offer classes for ADULTS and KIDS.
No, you don't need to bring a partner. Either a staff member or student will partner with you during class or at our parties.
Dancing is about movement and enjoyment. We recommend wearing comfortable clothing that allows you to be flexible and relaxed.
You can wear anything you want for your first lesson. Afterwards, we will recommend something based on the style and direction you choose.
Dance shoes are recommended but not required. However, in order to be able to move comfortably across the floor, we advise that you do not wear rubber-soled shoes.
Sharp heels or shoes with metal bottoms are prohibited because they can damage the floor or cause injury.
Every person is different, but like with any other skill, it depends on frequency of practice. The more you do it, the faster you'll learn. We have advanced strategies to make learning fast, easy, and fun.
Also, it depends if your goal is to become a professional or a social dancer. If you choose to compete, then you will be entering an exciting yet rigorous period of training. On the other hand, if you want to improve your social dance skills, then completing a basic dance program may be just what you need. Either way, practice makes perfect!
The key to improving your dance skills is a well-rounded, balanced program that incorporates all aspects of dance instruction. We have a 3-part system: group classes, private lessons, and social dance parties. Utilizing all three will help you progress quickly, as each service compliments the other.
Group classes are perfect to learn fundamental elements, patterns, rhythms, and moves. We also offer supplemental group fitness and condition classes.
Private lessons are completely customized to your needs, pace, ability, and schedule. Since we make a personalized program for each student, this is the most thorough learning process and guarantees fastest results.
Our social parties are ideal settings to practice your newfound skills. We have an amazing community of teachers and students that support each other and grow together. You'll always have a partner at our parties!
In addition, we also have special events such as showcases and competitions where you can take your dancing skill to the next level.
We specialize in all types of Ballroom and Latin Dances in both American and International styles. We also offer hip hop, ballet, contemporary, and jazz.
We follow curriculum endorsed by experts in the ballroom industry, Dance Vision International Dance Association (DVIDA) and National Dance Council of America (NDCA).
Our teachers train daily and get tested regularly to make sure they know all the latest syllabus patterns, rules, and regulations.
Absolutely! Dancing is one of the best activities recommended by health experts to lose weight, tone your physique, improve your cardio, and feel good without straining your joints.
Yes. We also offer specialized classes to complement what you are learning in your dance program, including presentation and styling.
Yes! We believe everyone should dance. We accept and welcome people with disabilities.In fact, we have instructors that are certified to teach people in wheelchairs.We even work with children who have learning disabilities.
We make every effort to accommodate the schedules of our students. We also work hard to retain the best teachers in the industry. In order to protect the time of our teachers, we have a 24-hour cancelation policy, so please let us know in advance of cancelations to avoid being charged. If we can fill that teacher's time slot with another lesson, there will be no charge.