We believe everyone can learn to dance!
Our dance instructors are certified through the Roll Call Wheelchair Dance Program to provide the exceptional Dance With Me service you'd expect, and create an experience you'll never want to forget.
Each dance lesson is designed with your unique needs, desires, and goals in mind. We'll adjust our teaching style to fit your ability, personality, and expectations to create a progressive learning process, all while keeping it fun and easy!
Schedule lessons at your convenience and create a custom tuition plan that insures each personal goal is affordable.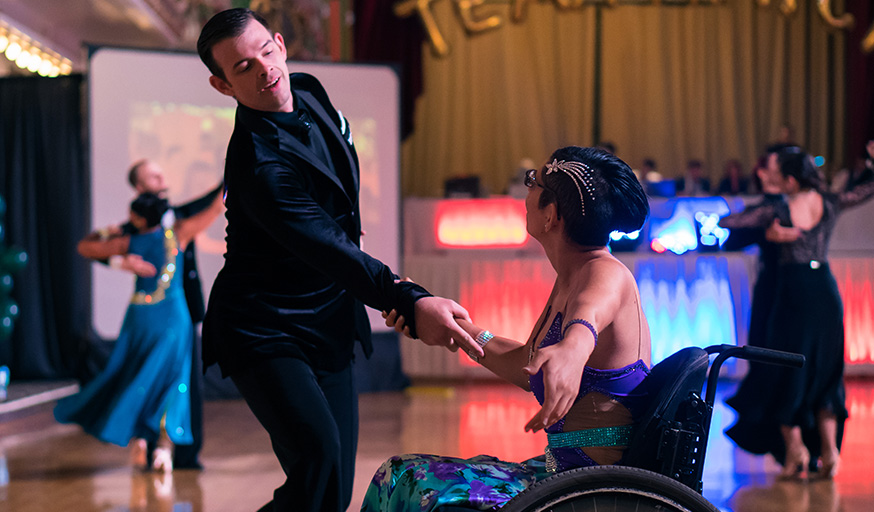 You do not need to have any experience, or a partner. Just the desire to try something new and have fun doing it!
Our teachers will make sure to evaluate your abilities and move at a pace that's comfortable for you. With the help of our dance instructors you'll be dancing and laughing in no time!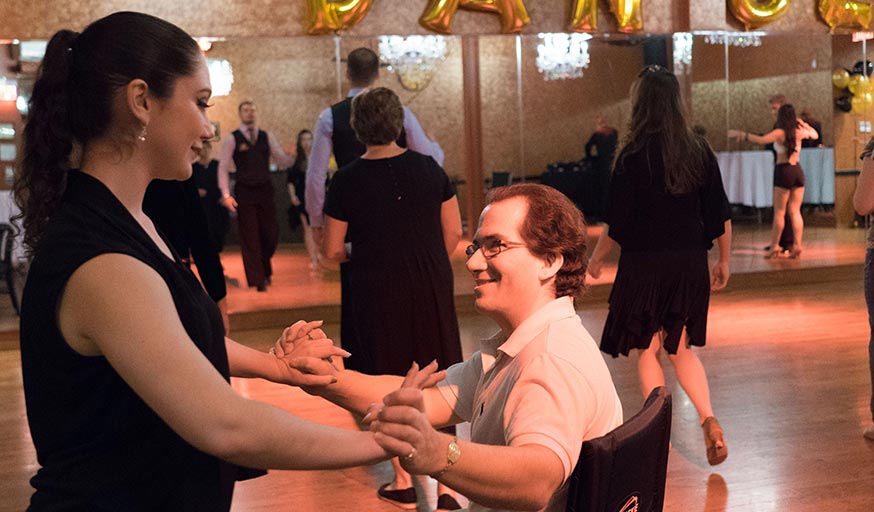 Dance With Me offers so much more than just dance lessons. Through events like showcases, competitions, and dance parties the Dance With Me family has evolved into a tight knit community, for whom dance is more of a passion than a hobby.
If you're looking for a fun and encouraging learning environment then Dance With Me is the place for you!