Group Dance Classes
Group dance classes are a fun way for adults to learn how to dance in a friendly social setting.
Our dance classes are ideal for learning basic techniques and getting comfortable with the fundamentals of specific dance styles, from Salsa to Tango, and everything in between. We offer beginner, intermediate, and advanced levels to accommodate your dancing ability.
We offer a variety of adult dance classes, such as drop-in or progressive in a developmental series. They are a great compliment to private lessons and our social dance parties.
Have your own idea for a group class? Want to bring some friends together for a healthy fun activity? Want to do it on your time? No problem!
Create your own group class!
Grab some friends and tell us what you want to learn and we'll make it happen. Just tell us you want your own custom group class!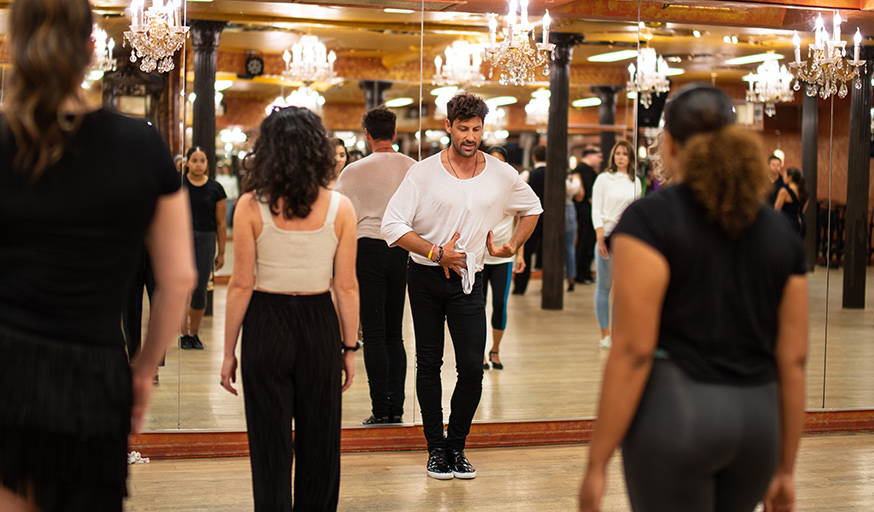 Benefits of Group Dance Classes
Invaluable leading/following experience of dancing with different partners
Learn to dance in a comfortable social setting
Introduction to many different dances
Learn the basic patterns and rhythms
Meet new people and make friends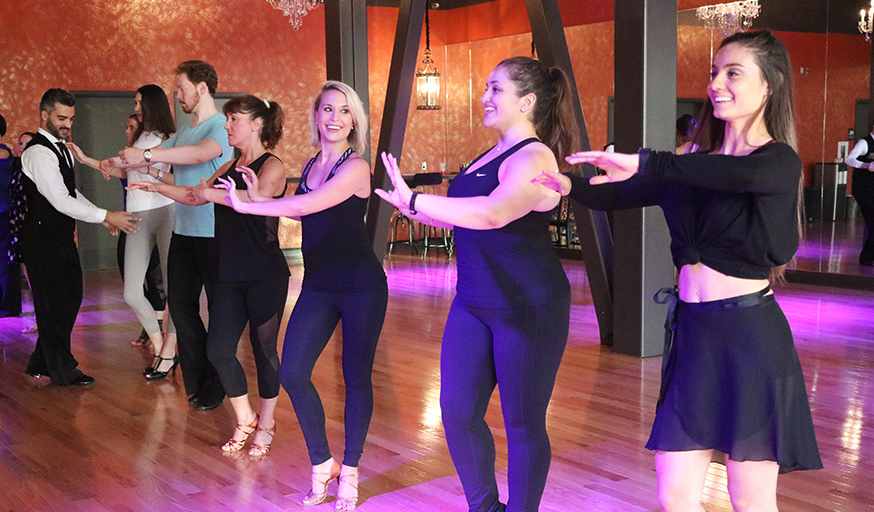 Explore the world of dance with others who share your passions and interests. Our incredible community, also known as the Dance With Me family, is warm, friendly, and always there to offer you support for your personal growth.