Watch Mary Lou's Story Above and Read More Below
" How many things in life do you do where you can say at the end of an hour I'm happier? "
Do I take this new job?📈 Do I move to this new city? 🏙Do I eat the last doughnut? 😋
As humans, we make decisions in the hopes of creating feelings (immediate or delayed) of passion, excitement, purpose, love, relief, or any other emotion that make us feel, well, happy.
So what actually makes us happy? This question has plagued philosophers for thousands of years, yet happiness holds no secrets for Dance With Me Student, Mary Lou Quinlan.
As her busy career in advertising in New York City came to an end, Mary Lou had a choice to make, she could quietly slip into a life of conformity or she could choose to pursue happiness. And pursue it she did, through dance!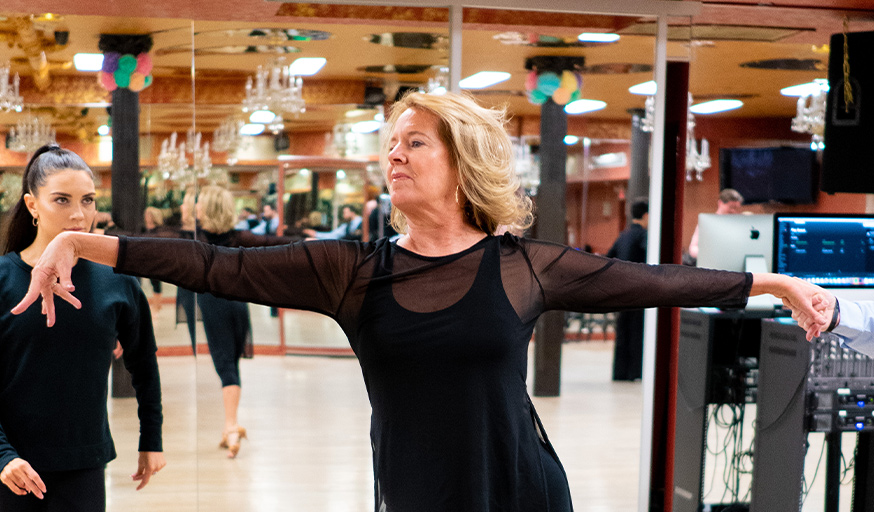 " As you get older, you find that you get pigeonholed. People think 'Oh she's retired!' , or 'she was this' or 'she should behave in that way or this way.' "
" I don't feel any of those strictures here, [at dance with me] any of it! I feel that they see in me what I see in me which is someone who's a dancer, who's a competitor. I don't look at age here, I don't look at size here, just love alive inside people. "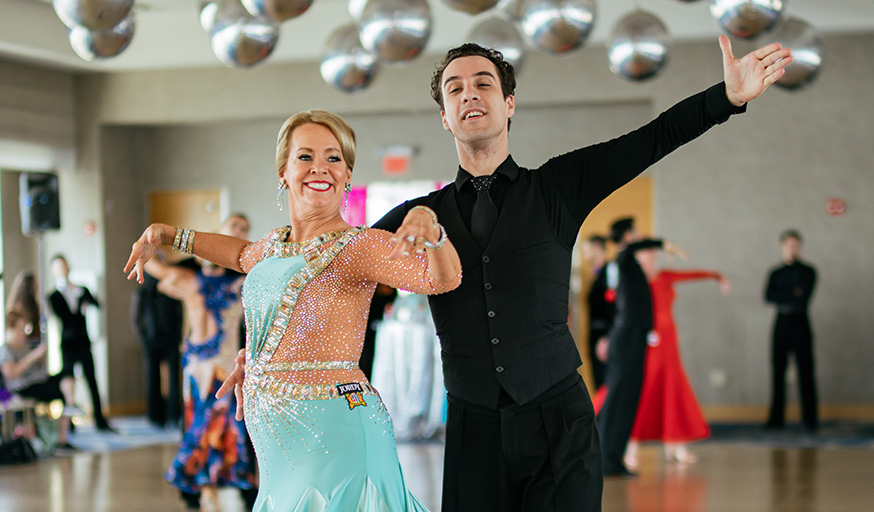 Learning to dance can seem like a daunting task, at any age. The mind naturally comes up with a million reasons why not to do it.
"I've got two left feet." " I could fall on my face." "I have no rhythm." "I'm too tall." "I'm too big." "I'm too old." "People will laugh at me."
But dance isn't about nailing every routine, remembering every step, or trying to be perfect. Dance is about moving your body, connecting with another human, learning new skills, listening to great music,  and most importantly letting go and having fun!
The reality is anyone can do it, and everyone can enjoy it. Music, and consequently dance, is inherently human, and has been a part of all cultures for thousands of years.
" It's easier to conform and do normal stuff like go to the gym, take a walk, play a sport. All of those things can be done without much human contact really. And the most we ever change in our lives is when someone connect with us, and when we're learning. "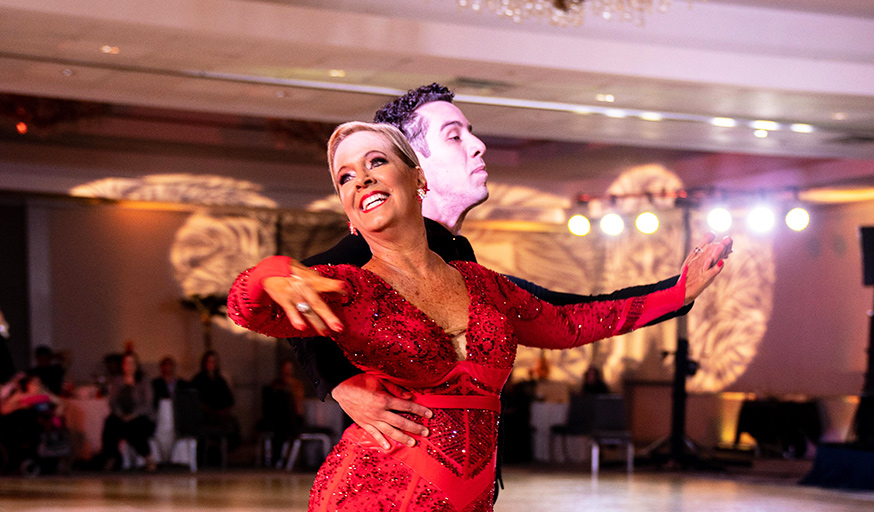 What started as a casual hobby, something to keep herself busy, has become a lifestyle that keeps her healthy and happy. Who knew that an introductory lesson would turn into dancing with some of the best dancers in the world. Who could've imagined she'd be coached by champions and even competing with the likes of Maks & Val Chmerkovskiy? 
Through the transformative power of dance, Mary Lou is able to connect with herself. The wide range of ballroom dances allows her to reconnect with parts of herself she'd set aside over the years, and discover new ones she never knew existed!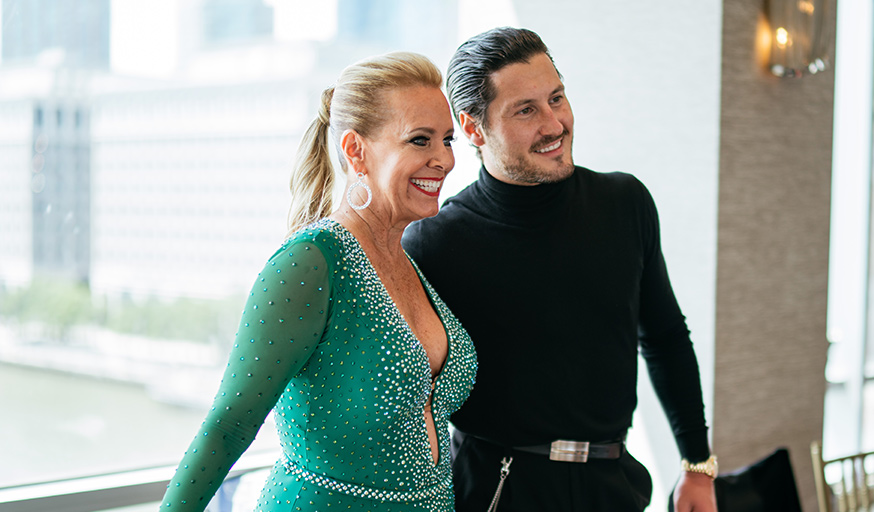 What did you think of Mary Lou's story? Tell us in the comments below.
If you think this story can inspire someone to pursue happiness in their own way, please share it with a friend. 
---
Are you ready to dance to healthier & happier you?