Watch Karin's Story Above and Read More Below
(To see the video with subtitles please open video in YouTube by clicking/tapping on the title of the video)
Are you ready to dance to healthier & happier you?


Or continue reading below…
Let's face it life can get … a little stressful.  In a world thats more connected and busier than ever, it's important to create a healthy balance between our work life, social life, and some well deserved me time.
" I can come here and have had a terrible day at work and I'm exhausted but when I come in the door, I just forget everything and focus on dance. It really helps my stress!"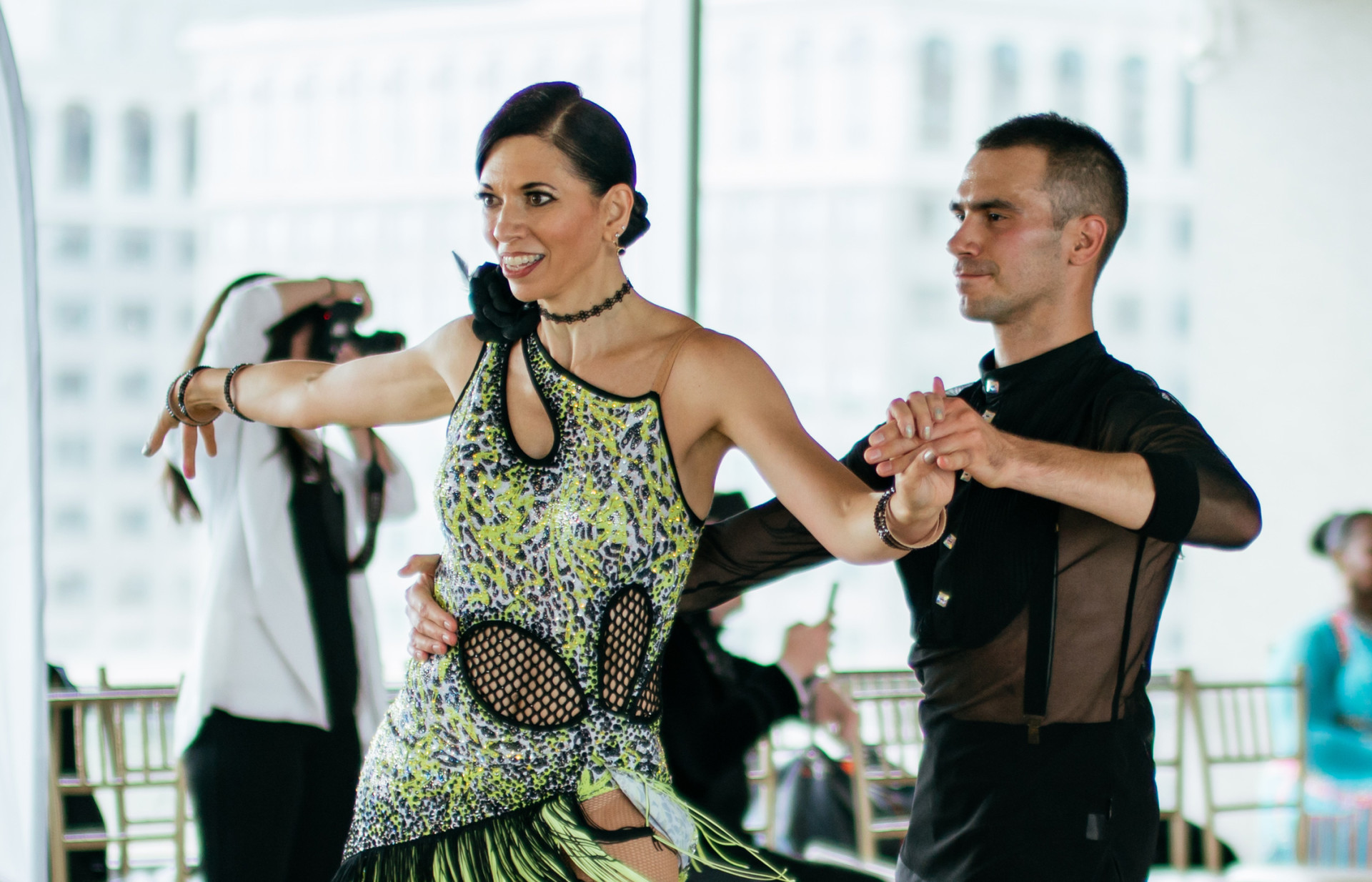 A year after being recommended ballroom dance as a fun way to workout, Karin pushed through the initial fear of the unknown and fell in love with it.
Having started out with only latin dances, Karin now dances 3 styles and competes on a regular basis!
" I think in the beginning I was nervous and maybe a little intimidated. I didn't know anything about ballroom and I didn't know how to follow a lead. But I think it was just a fear of the unknown and then I decided to challenge myself and say you know this is something that looks like a lot of fun and what's the worst thing that can happen? "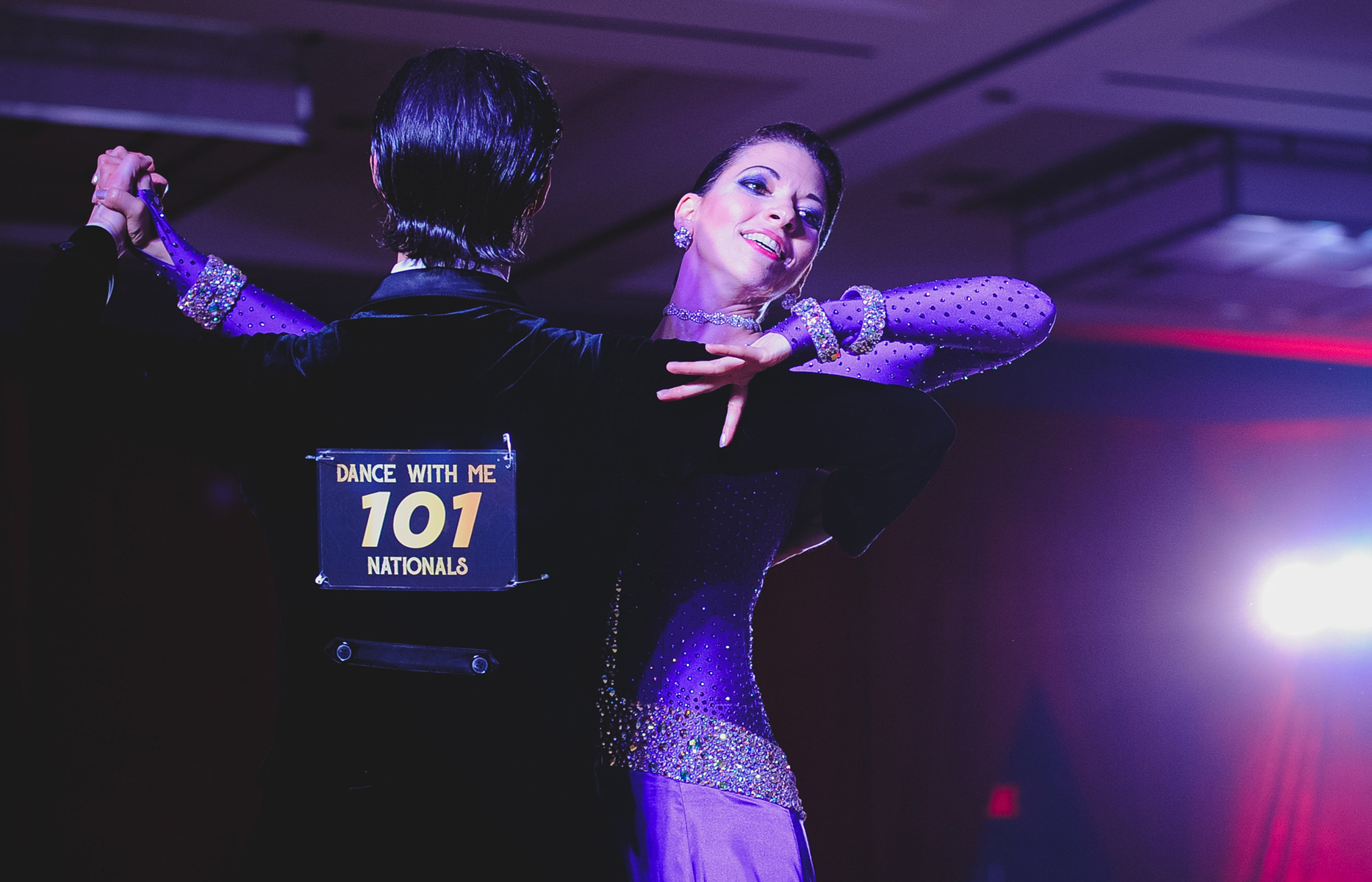 " I wish that I had done it sooner!
Waiting the year I sort of kick myself about it now but I also have the philosophy that it's never too late! And I think for anybody out there who thinks " Oh, I can't dance" everybody can dance! "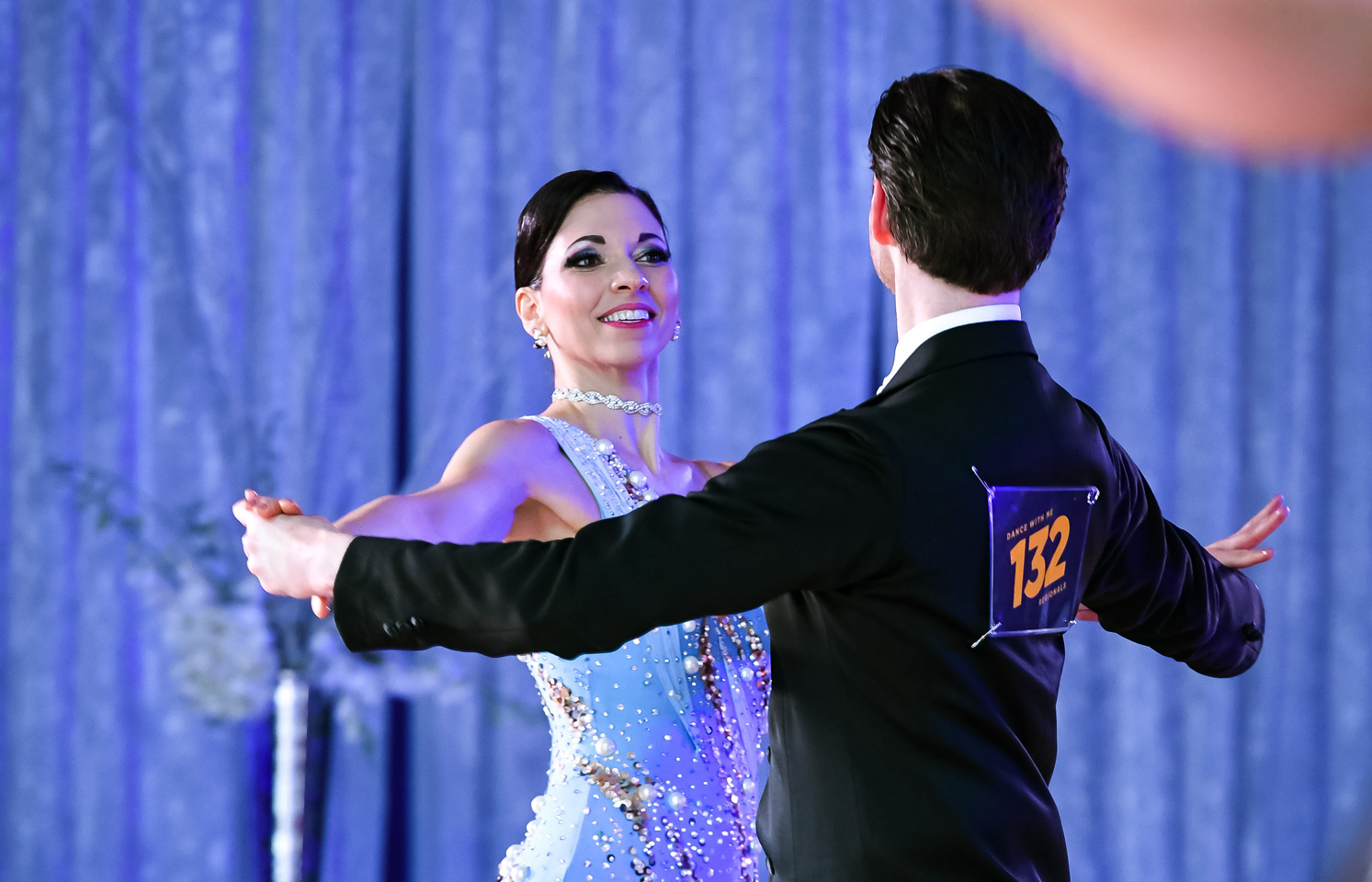 " It's such a fun experience, it's so good for you personally and I'm so glad that after 25 years, I've found dance again!"
What did you think of Karin's story? Tell us in the comments below.
If you think this story can inspire someone to pursue happiness in their own way, please share it with a friend. 
---
Are you ready to dance to healthier & happier you?