Discover the inspiring stories of Elena Russo and David Dowding, two Dance With Me instructors who have transformed their lifelong passion for dance into a fulfilling career.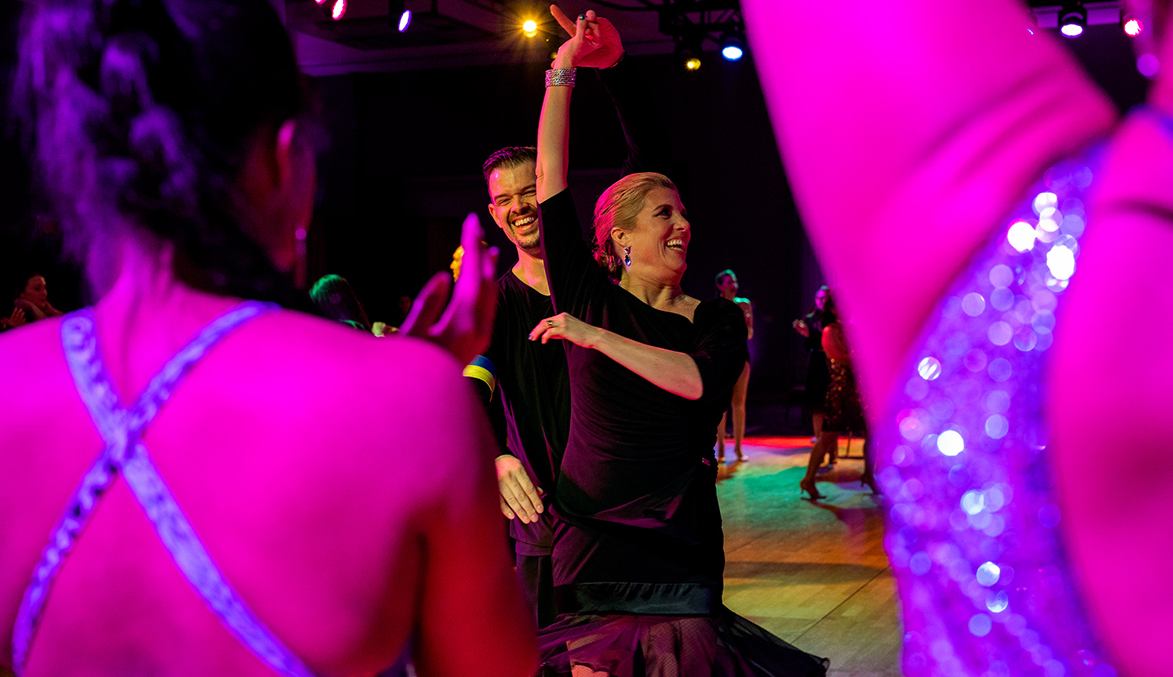 David Dowding: Almost a Decade of Dance, Growth, and Family
Originally from Rhode Island, David Dowding has spent most of his time in the northeast. He got his start in dance through musical theater in his adolescence. He expanded his knowledge of dance styles and soon was in college competing across the U.S. Through his time at Dance With Me, he's learned that he also enjoys sharing dance with others through teaching.
David Dowding has been a part of the Dance With Me family for almost a decade. During this time, David has not only honed his skills as a dance instructor but also found a family of like-minded individuals who share his passion for dance.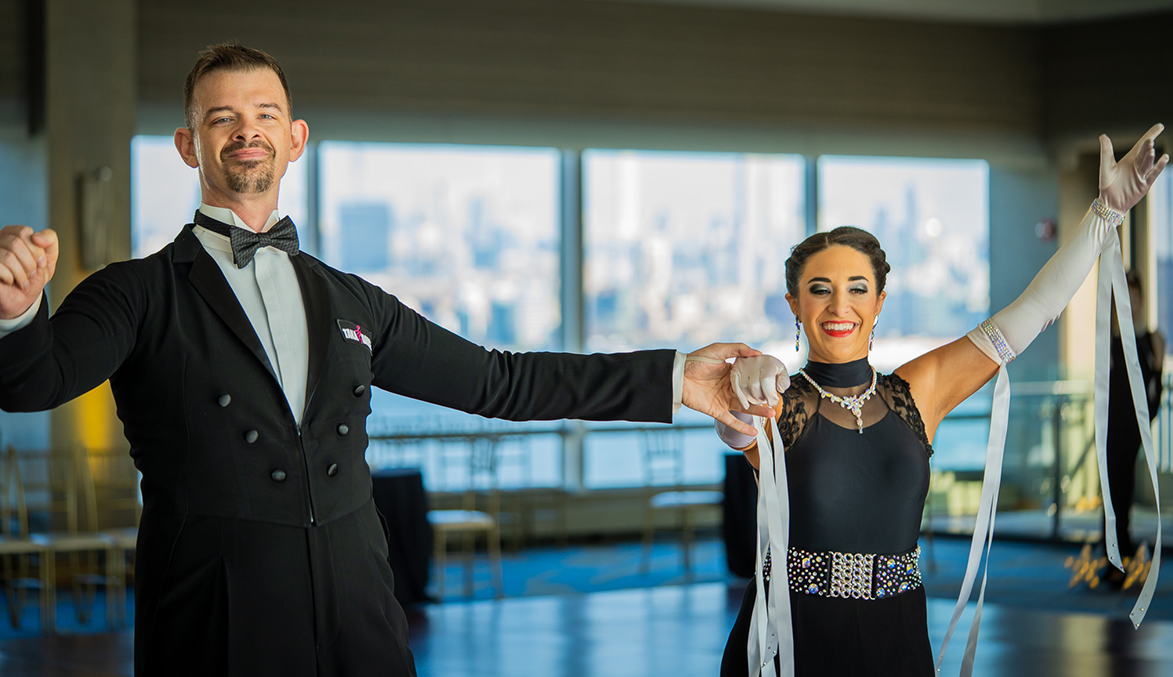 "I can honestly say that Dance With Me has changed my life. Being able to love what you do for work makes it more than just a job. It is more than just teaching dance."
Music and dance have always been an escape for David. Especially Jazz music, his favorite genre. But when he's not dancing, he is out creating many adventures with his kids.
For David, Dance With Me is a place where he gets to love what he does for work every day. He sees his role as more than just teaching dance; it is about "helping others achieve their goals and dreams," both on and off the dance floor. He has grown along with his students and coworkers, creating a bond that goes beyond the studio walls. David has found a home where he can dance, have fun, and make a difference in the lives of others.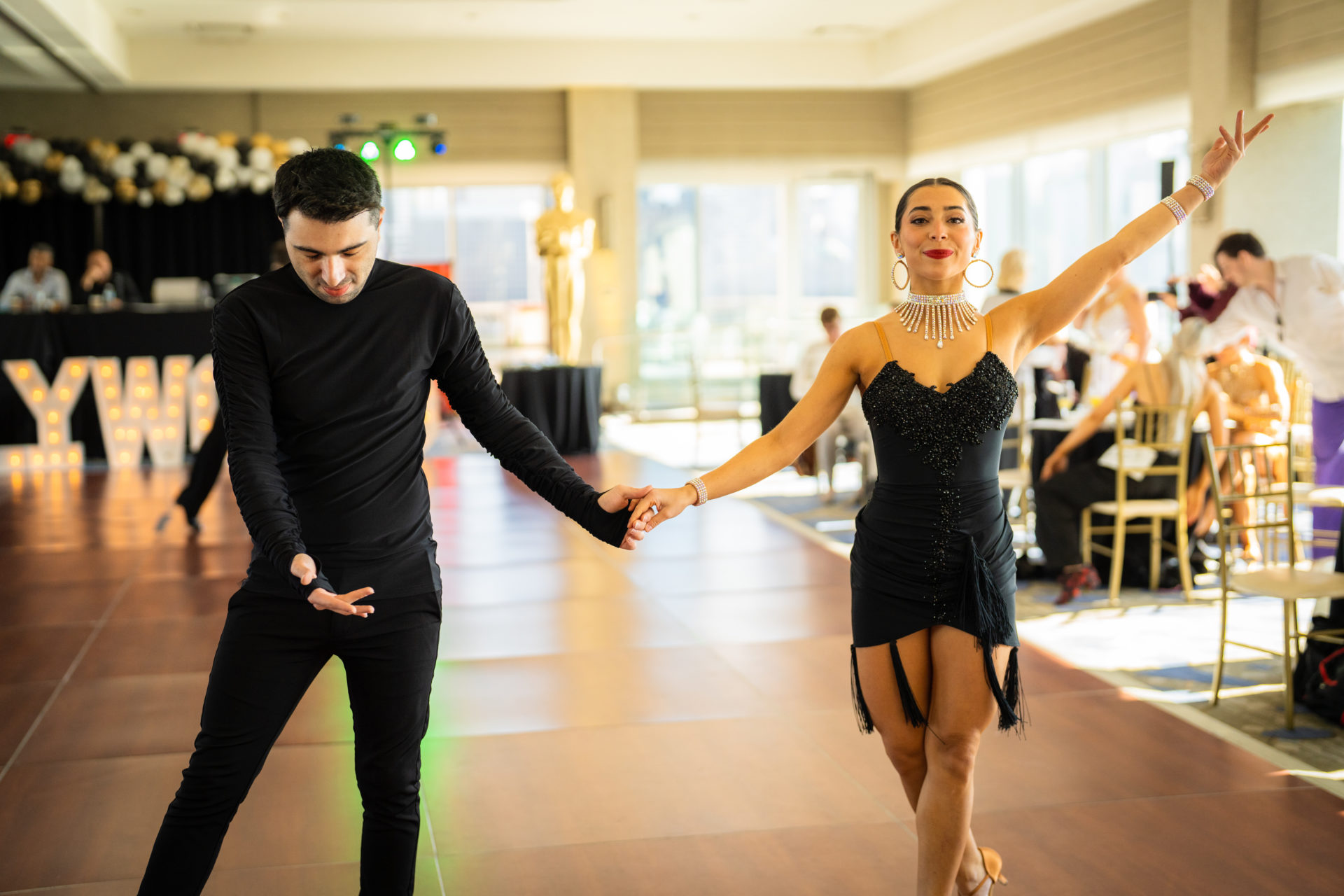 Elena Russo: Dancing with Passion & Inspiring Excellence
From a young age, Elena Russo's love for dance took root and evolved into a career at Dance With Me as a dance instructor and administrative assistant. Her love of dance is contagious and her enthusiasm for teaching is unmatched.
Born and raised in Schenectady, NY, Elena fell in love with dance from the very beginning. As a child, Elena was drawn to the challenge and endless possibilities that dance offers, as well as the excitement of being on stage.
After graduating from college with a degree in dance, Elena decided to pursue her dance career in the New Jersey area. It was there that she discovered Dance With Me, and her life changed forever.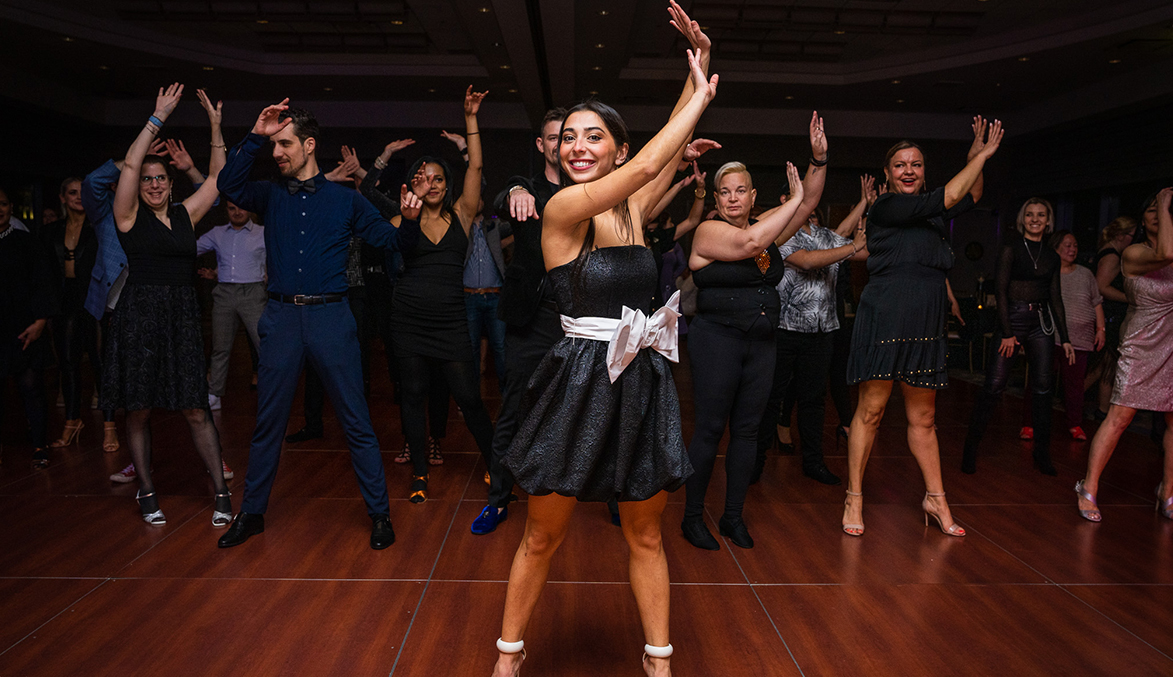 "I love coming to work everyday, I miss it when I can't. DWM is like the family you never knew you needed!"
Since joining the team at Dance With Me, Elena has grown tremendously as both a dancer and dance educator. She has gained a deep understanding of how to help students achieve their best results and feel confident in their dancing, and she has had the opportunity to train with world-class dancers, allowing her to continue her own dance training.
Outside of dance, Elena enjoys exercising, spending time outside, and trying new restaurants. When it comes to music, she enjoys a wide variety of genres, including hip-hop, pop, R&B, Latin, and alternative.
Elena is dedicated to growing her career and teaching her students. She is a true star on Dance With Me team, and we feel lucky to have her as part of the #DWMFAM. If you're looking for a dance instructor who will inspire you, challenge you, and help you achieve your best results, Elena Russo is the perfect fit. Come dance with us and experience the magic of dance!
DWM's dedication to professionalism and opportunities for growth for all dancers has created a welcoming atmosphere where dancers like Elena and David flourish. Both instructors have found an amazing place to nurture their talents and become part of an extended family.