What to Know Before Getting Started…
You should know that anyone can dance! There is no age limit to when you can start dancing. All you need is an eagerness to learn and the right instruction. Not to mention, dancing is a great for your health, a fun way to socialize, and there's so many types of dances for anyone to enjoy! When you hit the dance floor, you're opening yourself up to a world of possibilities!
Dancing is good for your health
Recent studies have shown that dancing is incredibly rewarding for your physical and mental health. Dancing involves a lot of physical and mental dedication. The music, choreography, movement, and memory involved all stimulate different parts of your brain and body. Researchers have found that dance can improve brain health and help to boost happiness while lowering stress. And, of course, it makes for a great way to socialize and workout!
Make Friends Through Dance
Dancing isn't only a fun way to stay active, but it can also help you make new friends. Whether you're dancing in a studio or out in public, you'll find yourself surrounded by like-minded people who share your passion for dancing. You may even make friends from all over the country through competing in ballroom dance.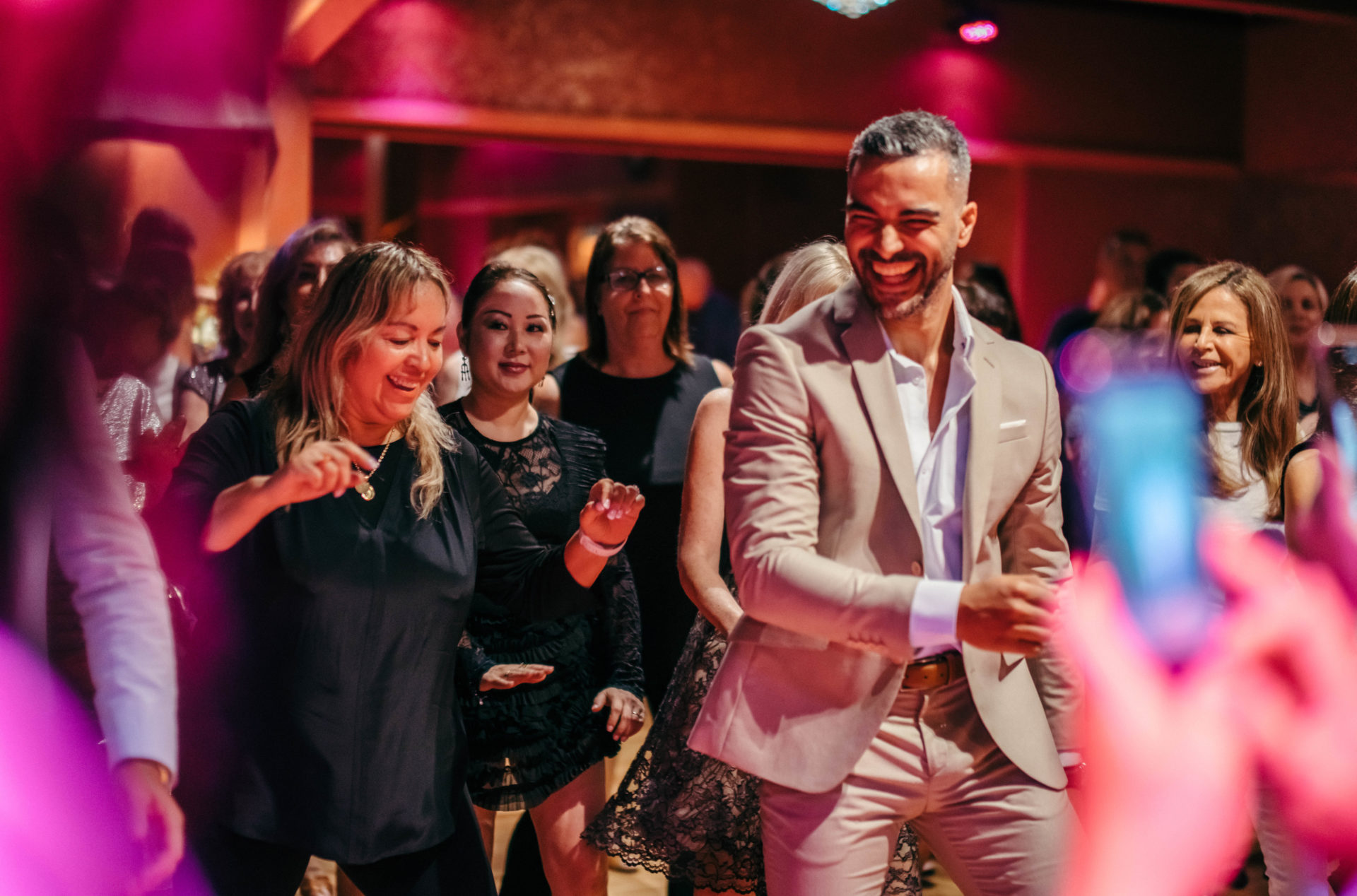 How to Start Dancing
As you gain more confidence through dance, you'll start to push yourself out of your comfort zone, discover new opportunities, and meet new people you might not have otherwise. So, let's give dancing a try- who knows what kind of adventures you might find yourself on!
We get it, getting on the dance floor is intimidating! That shouldn't stop you from starting. Dance offers great benefits to your mental and physical health. It's a chance to socialize and make new friends while learning something new! So stop waiting, let's get you started!
Start small & make some goals
Dance is FUN but it still requires a lot of practice. You won't become a pro overnight or learn all the dances after a couple of classes. So start small and make some goals for yourself!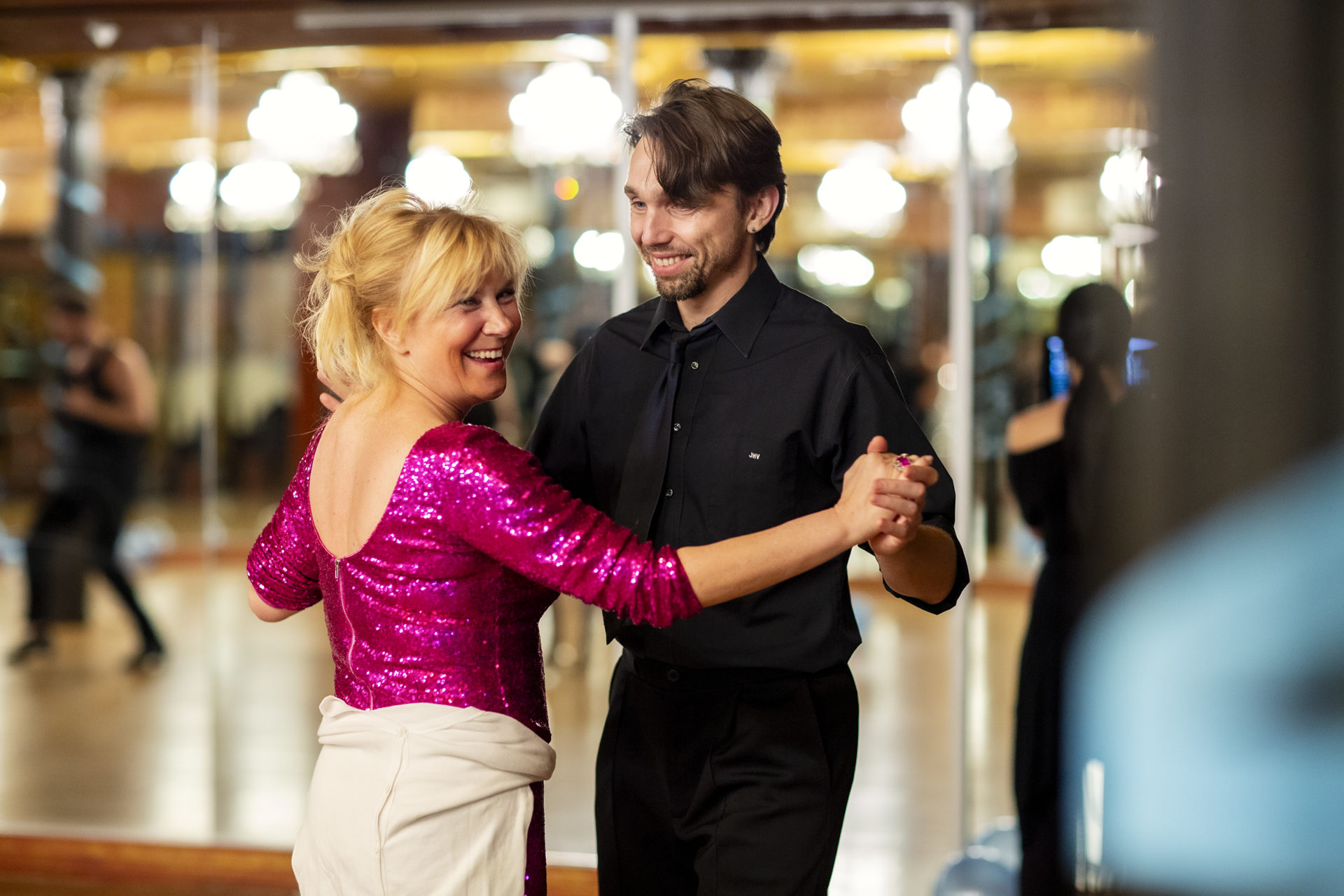 Maybe you really want to work on your social dances so you can wow the crowd at the club. Or you'd love to dance a romantic waltz with your partner. Maybe you just want to get more comfortable and confident in your body. Whatever you're looking for, start by making a small goal for yourself. Here are some examples if you're stuck:
"I want to take social dance classes every week for the next two months"
"This month, I'll work on my flexibility and mobility in dance"
"I want to explore my creativity in dance. I'll spend the next month learning hip-hop."
Find a dance studio
There's plenty to learn on the Internet about dance and it's not a bad place to start. For the full experience though, you've got to get yourself into a dance studio! With a pro instructor's help, you'll learn the right moves, avoid injuries, and advance beyond your goals.
Dance With Me Studios offer a variety of dance lessons from private to group. Whether you're stepping into the studio as a beginner or an amateur, we'll get you closer to your dancing dreams!
Ready to start your dance journey? Click here to fill out the form and get started!