LATIN NIGHT GOT VERY STEAMY…
The stars and their partners had our jaws glued to the floor as they indulged in some fiery and passionate latin dances on week 2 of Dancing With the Stars.
There were FLAMES in the air, to say the least…
Of course, we have your inside scoop to the very very best moments of last night!
IT. GOT. HOT.
With a red rose in her hair and a beautiful backless dress, Marla Maples showed us her fierce side as she danced the tango with our boy, Tony Dovolani. Those long leg extensions and turns left us very impressed. The duo earned a score of 20/30 from the judges. Marla's really exploring her inner dancer, and we can't wait to see what else she has in store for us!
Audiences got a peek into Jodie Sweetin's rehearsals this week, which showed our fave Full House actress in tears. Jodie put a lot of pressure on herself, but once her partner, Keo, encouragd her to let loose and feel the music, magic happened. The duo's performance had flames shooting from the back as they tackled the samba, full-force. The judges gave them a score of 21/30, and as a bonus Bruno even claimed the flames were unnecessary because "the dance was HOT enough!"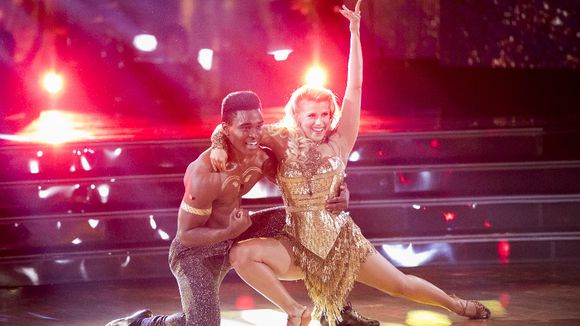 This week, Val set out to help Ginger find her inner swag, and in the process she also found her flirty side. The two teased each other as they danced to "Sorry" by Justin Bieber, and we loved every second of it! It's hard not to love this duo's playfulness, but throw in their steamy samba and we're completely sold. The judges are with us on this, considering they gave #TeamGinandJuice a score of 21/30. Funny little fun fact: Ginger even raved that her newborn son loves the song and happens to be a #belieber himself. We can't blame him.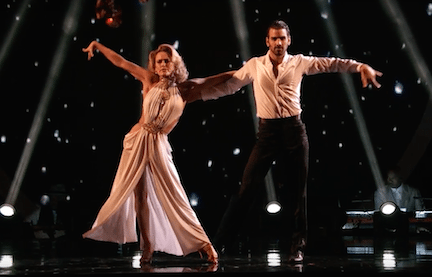 We couldn't wait to see what Nyle and Peta had in store for us after such an amazing performance last week. Just as we thought, their dance was well worth the wait. The pair performed a beautiful and passionate rumba to an acoustic version of "Stole the Show". Stole the show is right…with a dance so sensual, it was impossible not to be captivated. The judges had a lot to say: Len felt it was a little hectic, Bruno liked the intensity, and Carrie Ann thought it to be stunning. All-in-all they scored a 20/30. As for us- we're a little addicted to Nyle and Peta.
P.S. Check out the ASL video we added to last week's DWTS recap for Nyle's fans!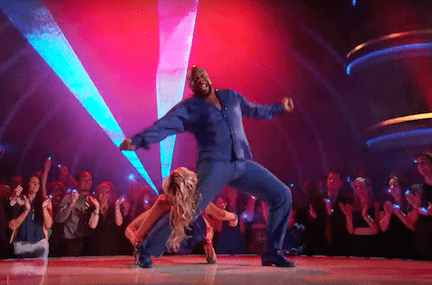 Wanya Morris brought his shimmy to the spotlight as he danced a frisky salsa with his partner, Lindsay Arnold. They were one of the highest scoring couples of the night with an impressive score of 24/30! This guy's got the moooves, and as a bonus: it turns out that dance has already helped him shed 15 pounds! Not bad at all Wanya, keep it up!
So much fun this week on #DWTS, but someone had to go home. Who was it?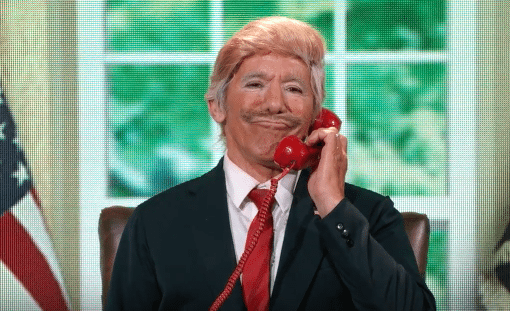 NO…it wasn't Donald Trump. Geraldo Rivera was voted off this week but he left with a laugh. The FOX senior correspondent dressed up as Donald Trump and hoped to "make dance great again!" as he danced the salsa on an oval office set with his partner, Edyta. He got the wig, the shirt, and the tan right, but those steps…not so much. We're glad he at least had some fun out there and tried his best!
Below is a video of the blog translated to American Sign Language: 
Thanks for checking out latin night on Dancing With the Stars: Season 22! Tune in next week to ABC at 8pm/7pm central to see what your favorite dancers have lined up!
What'd you think of Latin Night? Do you agree with Geraldo's elimination?
Fill us in below! We want to know what YOU think!