WHAT A WAY TO START THE DWTS SEASON!
If you watched the highly anticipated premiere of Dancing With the Stars Season 22, you know the pairs started it off with a BANG. Keep reading for the Dancing With The Stars Week 9 Highlights!
Carrie Ann Inaba said it best: There were "all kinds of good" happening last night!
Based on the energy we saw in those jives, quicksteps, and cha-chas, we know we're in for one eventful season.
BEGINNERS OR NOT, THESE STARS AREN'T PLAYING ANY GAMES.
As expected, our boys Val and Tony made us super proud!
Val and Ginger brought the heat with their jive as they donned those electric blue outfits that we just couldn't turn away from. The power and clarity in Ginger's moves makes us excited to see more from our favorite Good Morning America meteorologist-turned-ballroom-dancer. Let's not forget her her mega-talented teacher extraordinaire, of course (we couldn't forget you Val!). You can tell he made sure to focus on the technical aspects from the get-go. I bet he said something like "Doesn't matter if it's your first performance, you're going to point those toes and finish those lines!"
Well it paid off because they were in a three-way tie for first place on the night!
Score: 23/30
Watch here and see for yourself:
How stunning were Tony and Marla last night?! With a quickstep that elegant, and ONLY in the first week, we're sure to see way more of these two. The duo danced to "Diamonds Are a Girl's Best Friend", but we're pretty sure Marla's dance shoes are her real new best friend. Her positive energy is contagious and she is a walking advertisement for ballroom dancing with phrases like, "I'm 52 and it's time to start living life to the fullest!" and "Happiness is the key to staying young!" She's definitely having a lot of fun dancing and it showed!
Score: 21/30
Check them out here: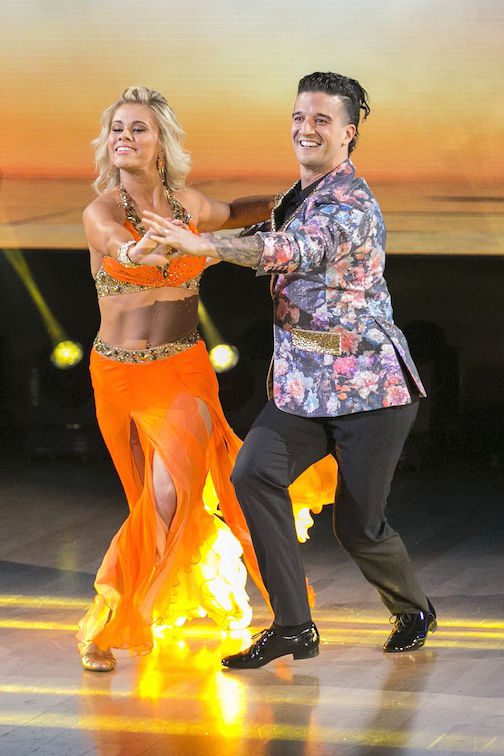 Paige surprised us all with her graceful foxtrot. We'd typically see her in the boxing ring, so it's pretty cool watching Paige do her thing on the dance floor, with her partner Mark. This girl's surely one to look out for. With a score of 21/30, the judges thought so too.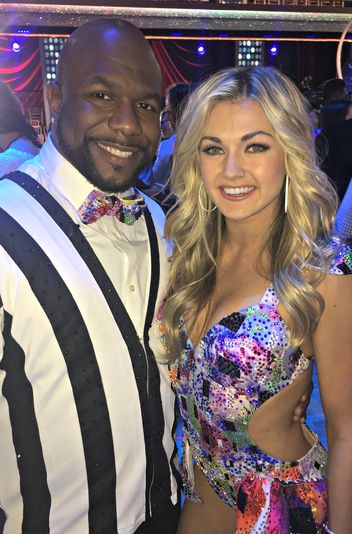 Wanya and his partner Lindsay were one of the three highest scoring couples of the night, with a score of 23/30! Dancing to a Boyz II Men classic, "Motownphilly", the pair had judges and viewers sold. Bruno Tonioli called their cha cha suave and delicious. We agree.
Finally, one of our absolute faves of the night was Peta and Nyle's cha cha! Nyle is completely deaf and shared that he feared his timing would be off. Well let us tell you, Nyle's performance was nothing short of fierce. With a score of 23/30, he left the judges asking if he was "for real"! His stunning partner is even learning sign language. We love these two!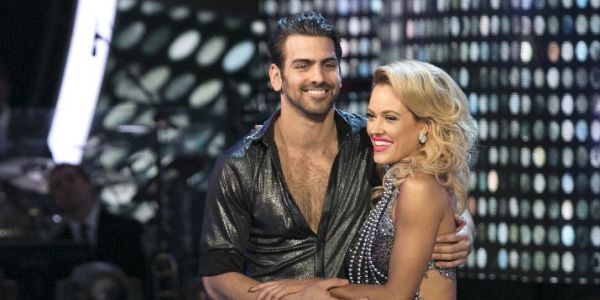 Below you will find a video of the blog post translated to American Sign Language!
Clearly, these stars kicked off the season strong, but there's SO much left to look forward to!Tune in next Monday, March 28th at 8pm/7pm central to watch Dancing With the Stars Season 22 on ABC.
We want to know YOUR favorite moments of the night!
Let us know in the comments below. And don't forget to share!