IT WAS AMERICA'S CHOICE NIGHT AND A HEARTBREAKING DOUBLE ELIMINATION WEEK ON DANCING WITH THE STARS
But this week the most exciting part of the season is about to start : the Semi-Finals!
Here's a quick recap of last weeks' performances and results:
Noah & Sharna: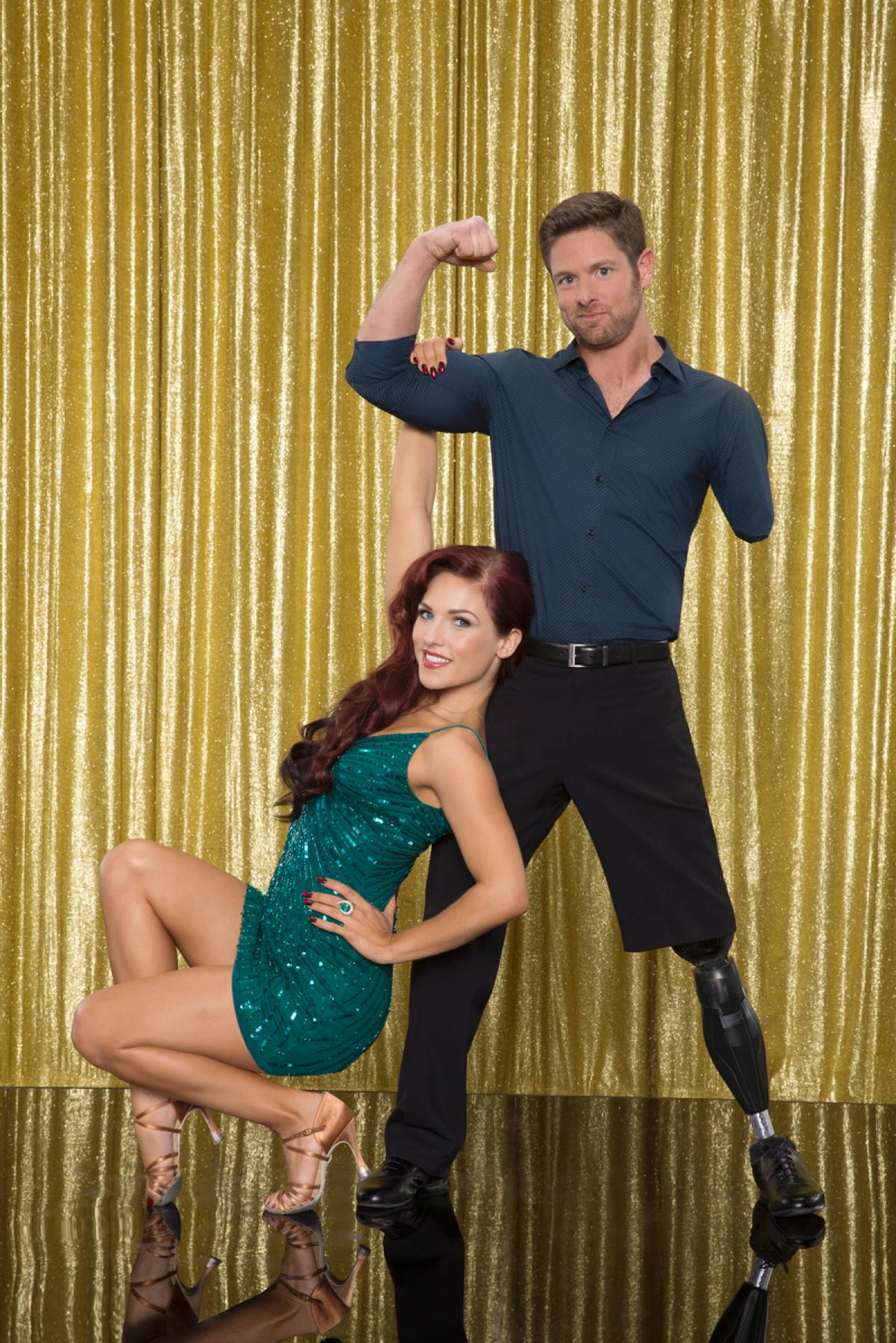 America's Choice night started off with a Tango performance by Noah and Sharna to "Geronimo" by Sheppard. While it was undeniable that Noah looked great in the all-white suit, it was still missing "a little more intensity" like Len suggested. However, Carrie Ann admitted that the couple have been pushing the boundaries and expectations since week one. Overall, it was a well done performance; as the judges agreed, but I wish it had a little more spark like the week before, don't you think?
SCORE 31/40
Chris and Witney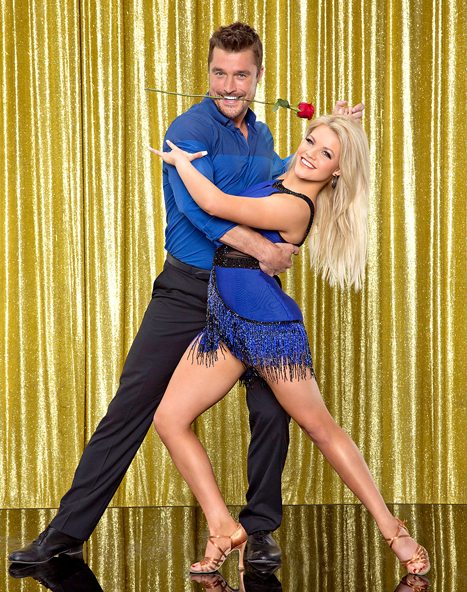 After facing the fear of being eliminated, Chris and Witney, brought their A game on last week. A contemporary dance to "Lay me down" by Sam Smith showed a whole new emotional side of Chris. The performance had some incredible lifts that left the audience (including me) out of breath. Chris was moving so gracefully to the music; it seemed very natural. All the judges agreed that this was one of their best dances on the show. Julianne awarded Chris with the "most improved dancer" title of the season, while Carrie Ann told Chris that is was his best dance.
Sadly, the couple has not survived the double elimination on Tuesday night, even though they had one of their best performances of the season.
Score: 34/40
Riker and Allison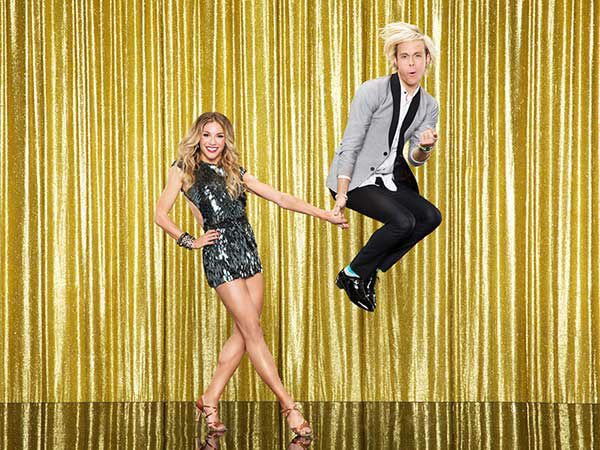 Showing strength by exposing his true self, Riker left everyone blown away by his performance. The couple danced a powerful Viennese Walz to "What now" by Rihanna; Riker wasn't very sure how to show intimacy and emotion, he said "It's a little weird to be vulnerable on purpose". However, their performance was anything but weird; all judges were amazed by the power, intensity, and the clarity and control of execution. Len summarized the performance saying "It was big, it was bold, it was full-on, and yet you still kept clarity of movement". It's hard not to enjoy what Riker and Allison bring to the stage each week. I'm excited to see what they will bring to the semi-finals.
Score: 39/40
Robert and Kym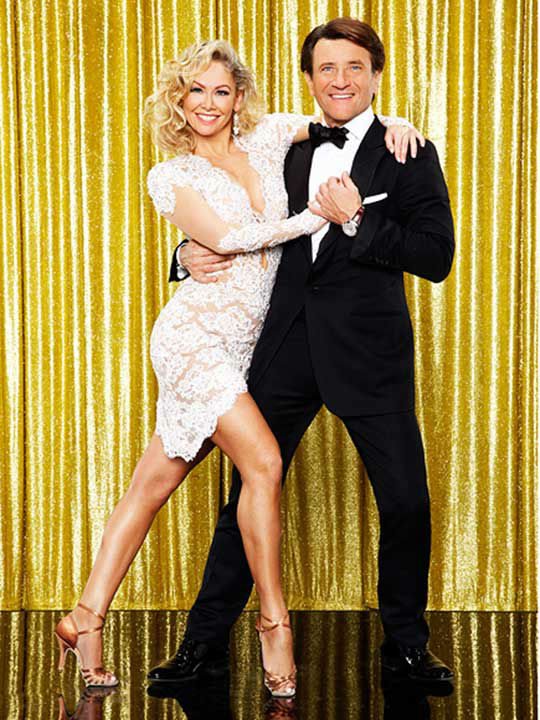 America has decided for Robert and Kym to dance a contemporary routine to "Champaign Kisses". Since it was America's choice week the couple decided to obey the America's suggestions and kiss during their performance. All the judges agreed that the routine was fun and delightful to watch, Carrie Ann had to admit that the kiss definitely added some excitement and joy to the routine.
Unfortunately, their one true kiss did not the save the day and the couple has been eliminated on Tuesday night.
SCORE: 33/40
Nastia and Sasha/Derek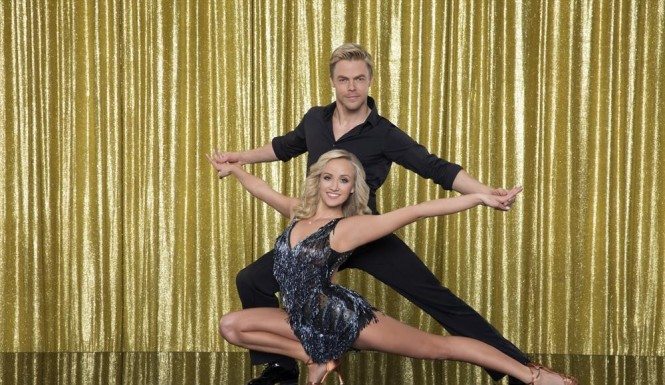 Paso Doble- Due to Derek Hough's injury, Nastia was partnered up for the second week with Sasha Farber. While last weeks' performance was a huge success, this week the couple were not as in sync as expected. However, they put up an amazing performance. Nastia and Sasha were so much into character that and definitely "fun to watch" like Julianne said. On the negative side the couple was maybe too much into character that they didn't put enough "recognizable Paso Doble in there" according to Len.
Although the judges' comments were true but that didn't make the couples performance any less amusing or fun to watch.
Val and Rumer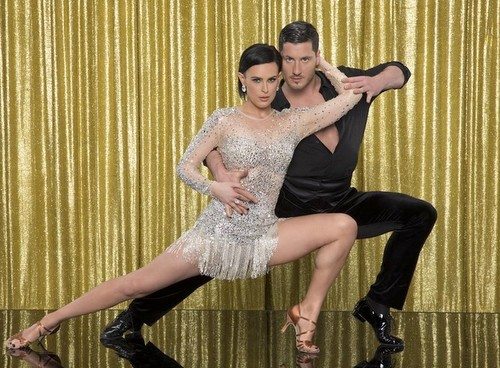 Saving the best for last, Rumer and Val scored their very first perfect score 40/40 of the season dancing a classic Rumba to "Perhaps, perhaps, perhaps" by Doris Day. Finally, a performance has met the expectations of Len Goodman!
"THAT WAS GOLD" is all Julianne had to say to summarize this amazing routine. But I think my favorite comment was by Bruno "Senior Giorgio Armani would have designed it himself, if he could have". After such performance there is no doubt that this golden couple has gained every bit of their spark back.
SCORE: 40/40
Now for the second part of the night there were three trio dance routines that were all surprisingly beyond creative and unique.
Nastia, Derek, & Sasha Trio:
"Beyond Brilliant" – No better words can describe the routine by the trio of Nastia, Derek and Sasha. I must admit, these three work perfectly together and are making the best out of Derek's unfortunate injury. The routine was so fun and unique that it made Len stand out of his seat saying "That was FAN-TAS-TIC!".
SCORE: 40/40
Riker, Allison, & Brittany Cherry Trio:
If there is a Riker, Allison, and Brittany Cherry party I know I definitely would want to be there. The fun and amazing Jazz routine got Carrie Ann so excited saying that the trio "hammered, hammered that number". Len felt that the routine made everyone excited and happy, he referred to it jokingly as " Happy Hour at Dancing with the Stars". Riker didn't only have fun out there dancing with the ladies but most importantly wasn't afraid to lead the routine.
Score: 39/40
Val, Rumer, & Artem Trio:
If you thought Val and Rumer's perfect score on their first routine was exceptional, their Paso Doble trio with Artem brought them to a whole new level on the show. I'm sure the judges had a lot to say about the performance if only Tom wasn't rushing them… Rumer scored another perfect score for the second time in one night. Carrie Ann summed it up by telling the couple that "Tonight, you were superior!"
Score: 40/40
After last Tuesday's double elimination two memorable stars, Chris and Robert, had to say goodbye to their friends and fans on Dancing with the Stars. There are only four couples left to perform in the semi-finals, stay tuned for this weeks' episode to see who makes it to the finals
What did you think of the show?
Was the elimination fair?
Who do you think is going home next?
Tell us in your comments below, and don't forget to share!