"I lost everything of who I was, all my independence, everything you want to be."
"Who am I?"  "What's my purpose?"  "What drives me?"
We've all asked ourselves these questions at one point or another in life…It's human nature!
We all share one distinct trait that separates us from other living beings…consciousness. No matter our age, gender, or race, self-awareness eventually pushes us to look for answers. Some look to faith, others take up a new hobby, or return to a childhood passion.
Laura, a student at Dance With Me Glen Rock, witnessed firsthand the power of dance. In addition to the freedom that dance gives her to express herself and explore her emotions, she's made friends and connections that have quickly filled the voids left by painful past experiences.
WATCH LAURA'S VIDEO BELOW
As a child Laura took ballet, tap, and jazz but then chose to pursue gymnastics. She reconnected with dance in her late twenties after going through an emotionally abusive relationship.
" I had lost who I was for so long, I chose to go back to what I love to do, and that's to dance."
Through dance, Laura was able to let go of her painful past and focus on herself and how far she's come. That's the real power of ballroom dancing, it's range of different styles allows you to connect with parts of yourself that may have gotten buried over the years, and discover new ones you didn't even know you had!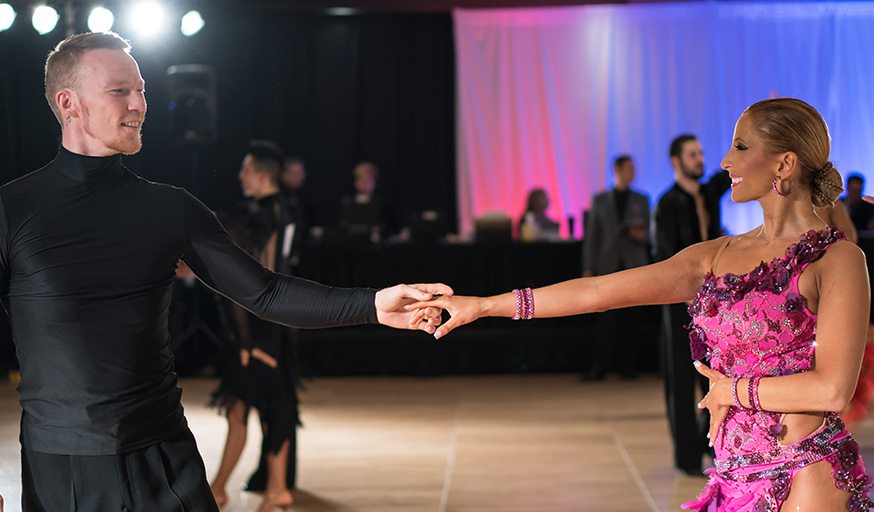 "I dance for who I am and whatever I feel at that moment, that's what comes out."
Whether it's a recovery from emotional or physical trauma, dance plays a huge role in the healing process. It makes you healthier, happier, and more confident. The best part is that ballroom dance doesn't discriminate, anyone can do it!  It's an emotional outlet when words are inadequate, or simply not enough.
——-
What did you think of Laura's story? Know somebody who you can share it with?
Tell us your thoughts below and don't forget to share!