At Dance With Me, our instructors are at the heart of our studios. They create wonderful relationships with their students and amazing experiences for them. Get to know some of the brilliant instructors that help make the iconic DWMFAM!
Brandon Wisner
From Baton Rouge, Louisiana to Southlake, Texas Brandon Wisner has been experiencing the joy of dance for a long time. Brandon began hip-hop dancing at an early age and later started taking ballroom dance lessons at 19. What started out as a hobby for Brandon would soon become his career.
Before joining the Dance With Me (DWM) family, Brandon became an instructor at the studio he started ballroom dancing in Louisiana. Now, he is a beloved member of the #DWMFAM who can't wait to come to work every day.
"I love coming to work every day, I miss it when I can't. DWM is like the family you never knew you needed!"
With DWM, Brandon has found a place to continue to grow his dance career and skills, love what he does every day, and be a part of a close group of people who share his passion for dance.
Outside of dancing, music still plays a big part in Brandon's life. He loves to play the guitar, sing Karaoke, and is often listening to music from any and all genres. He also enjoys spending quality time with his 3 small kids often and riding motorcycles.
Emma Shenton
Meet Emma Shenton, Dance Instructor and Client Experience Coordinator at Dance With Me Austin. Emma's passion for dance shines through in not only her dancing but also her dedication to teaching and providing the best possible experience for her students and studio for 6 years.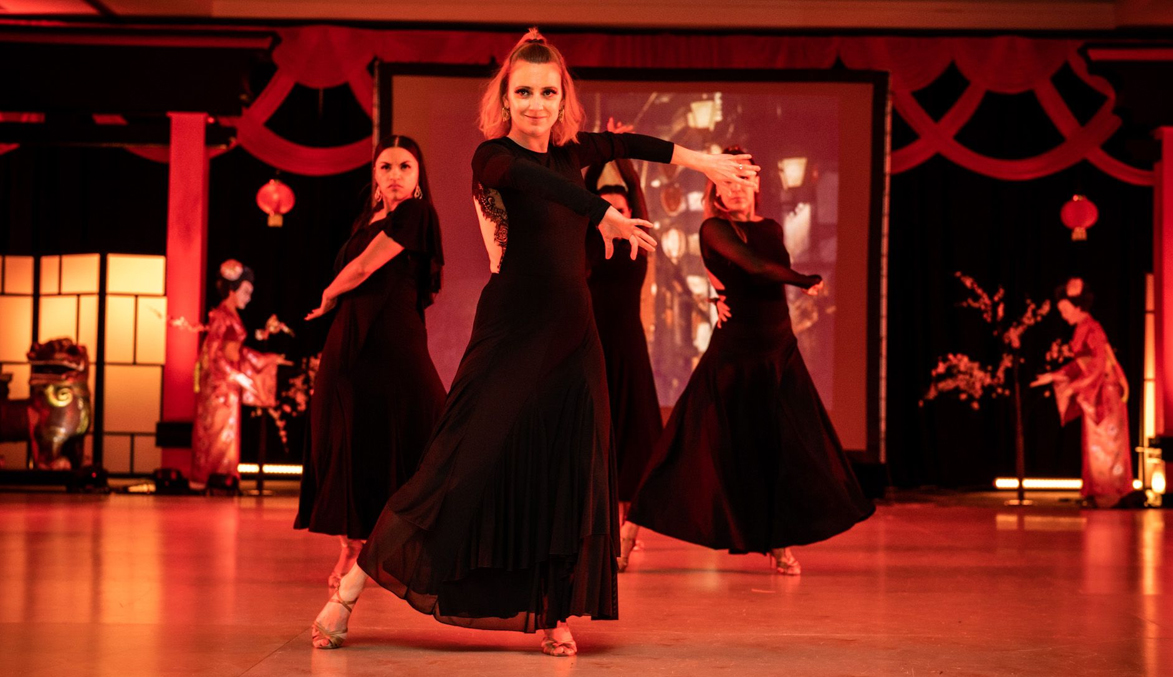 "With constant training and guidance, I have not only improved my own dancing but am able to teach and share my love of dance in a completely different way. I am truly thankful for my #DWMFAM, I have unlocked a side of me that I never knew I had."
As an instructors and client experience coordinator, Emma is not only passionate about teaching dance but also providing an exceptional experience for each of her students. Her love for dance and dedication to her students is what makes her stand out and truly shine in her career.
With a dedication to learning and growing, the #DWMFAM is here to guide dancers through the next stage of their careers. Like Brandon and Emma, you could develop your skills and join an amazing group of people ready to welcome you to the Dance With Me Family.