ALL OR NOTHING – IT'S DWTS FINALE NIGHT!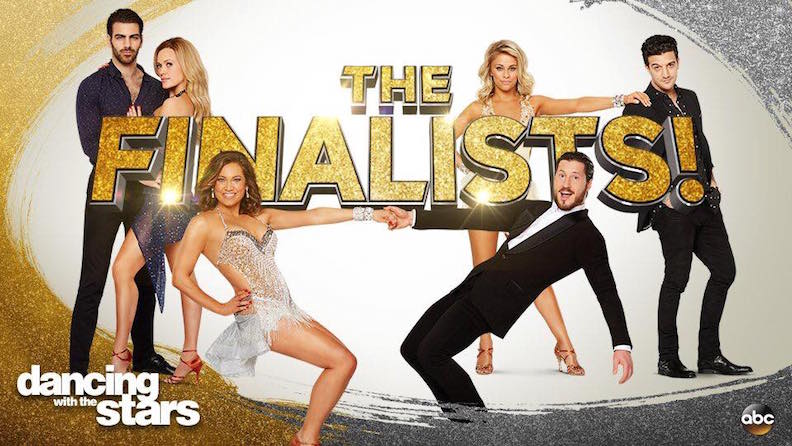 SCROLL FOR THE WINNERS!
The night we've all been waiting for!
Dancing With The Stars Season 22 is sadly coming to an end.
We've seen it all — the ups, the downs, the lifts, the turns, the injuries, the friendships, the perfect scores, the eliminations. It's all come down to this one monumental night, and one last shot to win.
12 stars took on this incredible dance journey, and only 3 are left standing. The pressure is on more than ever. It's now or never.
So…who's going home with that Mirror Ball trophy?  It may just be one of our own!#DWMFam
LET'S TAKE A LOOK AT OUR FINALISTS:
Will it be the lovely Ginger? She and her partner Val have come miles since they first began this journey. Her dancing has made an incredible transition and we've watched her grow so beautifully. Last night the duo performed a perfect scoring contemporary piece that featured props from their previous pieces. It was like a time capsule. We saw that flower Val gave Ginger during of their samba, the fountain they danced around on Disney night, and those mirrors they posed in front of for their tango! So poised in every step– you would never guess that the whole time Ginger was fighting an injury. Rooting for Val and Ginger to bring home that BLING! Another Mirrorball Trophy at our dance studios wouldn't hurt either.
THAT WAS BEYOND DANCE…THAT WAS A WORK OF ART.
Will it be the pair that's changed the dance game? Nyle and Peta have dedicated themselves to breaking the barriers to who can dance and to what we're all capable of. Regardless of being deaf, Nyle hasn't missed a beat. He's continued to top the scoreboards and has proven himself as an incredible dancer. Last night's freestyle brought everyone to tears. There was so much strength and meaning in each and every move, standing as a pillar for the struggles of the deaf community. Each time they take the stage, Nyle and Peta take risks to send their message. That's what keeps us all wanting more.
YOU HAD THE HIPS, THE ARMS, AND EVERYTHING ELSE!
OR will it be the powerful Paige and Mark? There's no question that Paige has that natural dance gene, but what's amazing about her journey is that she's overcome her biggest obstacle: herself. Dance instilled a sense of confidence in Paige that made her comfortable with herself and that allowed her to trust her partner, something she's not used to doing. Her confidence oozes each time her feet touch that stage– there's no denying it. The samba performed on the finale stole the audience's gaze. And they even nailed the move that injured Mark last time they took on the samba. It was too fierce to take in!
________________________
The Dancing With the Stars: Season 22 Finale: Part 2 was insane! We got a look at the best moments throughout the season, and got encores of some of the best dances we've seen!
MAJOR SHOUTOUT to the Chmerkovskiy brothers on their live performance. Always killin' it out there. Can't wait for this summer's Maks and Val Tour!!
As for the results…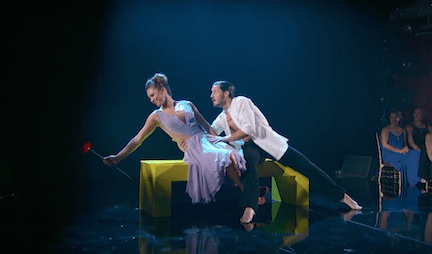 Let's give it up for Ginger and Val for making it all the way to the finals! You've both worked so hard and have made a tremendous transition. Thank you for sharing your incredible experience with us. #TeamGinandJuice forever!
And *drum roll please*…
A HUGE CONGRATULATIONS to Nyle and Peta, Season 22's Dancing With the Stars Champions! They've had such an inspiring journey and have proven that dance has no boundaries or limitations. They've touched so many hearts. Well deserved guys!!!
What a season! With such amazing competitors, there was really no telling who would walk away with that Mirrorball Trophy. All the dances were so meaningful, expressive, and had so much depth. What a beautiful journey we've been able to share.
Till' next season of Dancing With the Stars!
What's you think of the Finale?! What was your fave dance of the season?
Tell us below! We want to know what YOU think.