A WORLD OF DISTRACTIONS
Emails, texts, DMs, calendar reminders, notification after notification.. In a world riddled with distractions, true presence and connection to self is scarce. Wouldn't it be nice to disconnect from the chatter and reconnect with ourselves? There's an artist in all of us, and expression through movement helps us enter into a state of 'flow' that allows us to be fully present. Moving to the beat of the rhythm opens doors of connection to both ourselves and our partner, as we are fully immersed in the moment and engaged with our bodies and mind.
Do you remember the last time you let yourself flow freely without a care in the world? Lost in the Waltz, if you will. Have you ever felt the excitement of the latin rhythm with lightning-fast hip action and footwork? Whether fast or slow, we sync to the beat and allow ourselves to be moved.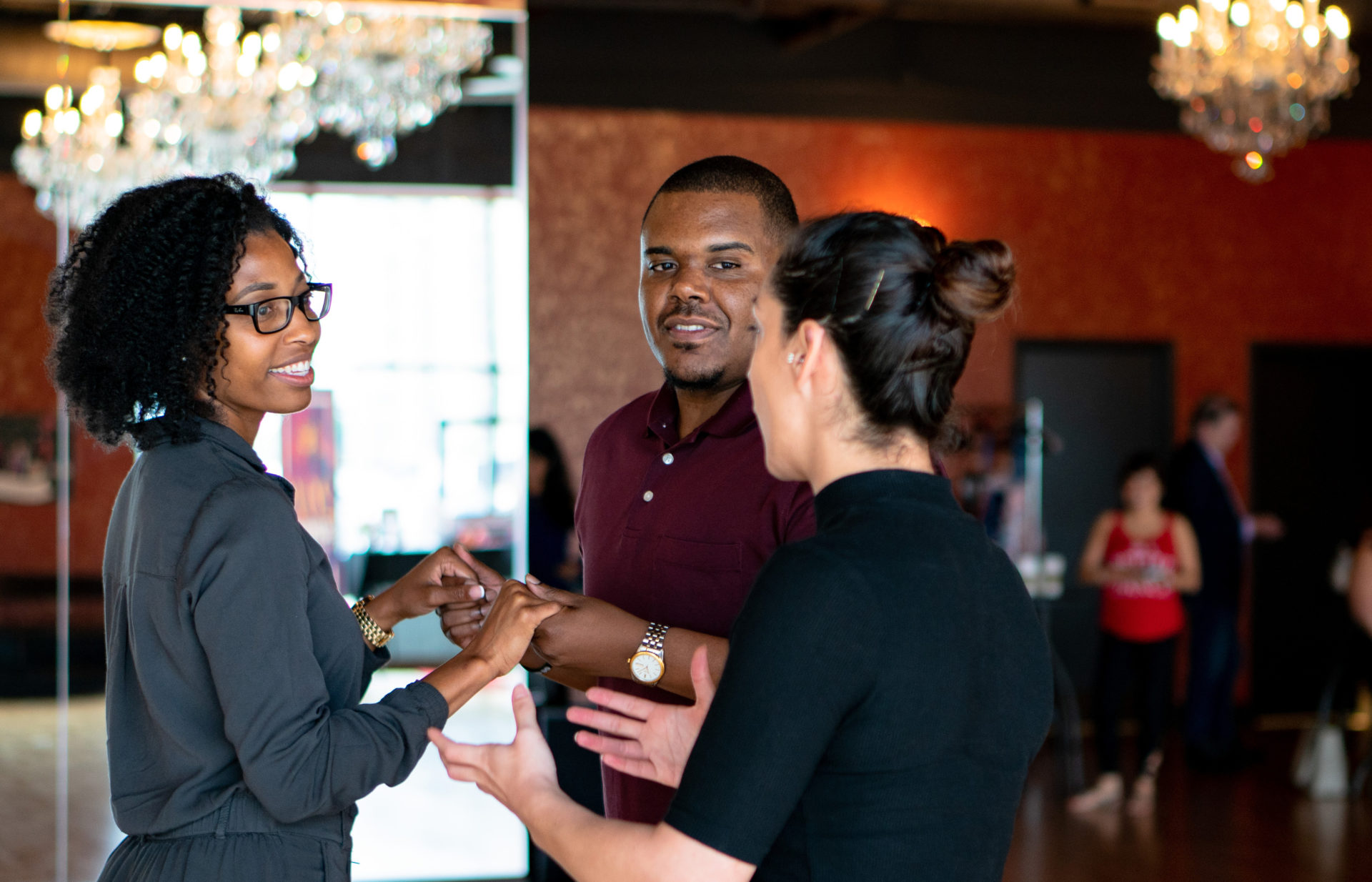 THE VERY FIRST STEPS
Now you may be wondering, how can I get started? How could a beginner like me feel that state of flow and connection without having ever danced before?
Well, you can most certainly try to reconnect with yourself from the comfort of your home. Just throw on your favorite song, close your eyes, and let the melody move you!  Don't think, just DANCE!
If you're like most people, however, you may need a little nudge in the right direction. If you're a beginner, we suggest exploring the world of dance by trying a private lesson, with just you and a teacher. Before you can glide across the dance floor, it helps to learn how to take the first step. With practice you'll improve many skills–spatial awareness, social connection, balance & coordination, musicality, memory, and before you know it, you'll stop thinking and start flowing!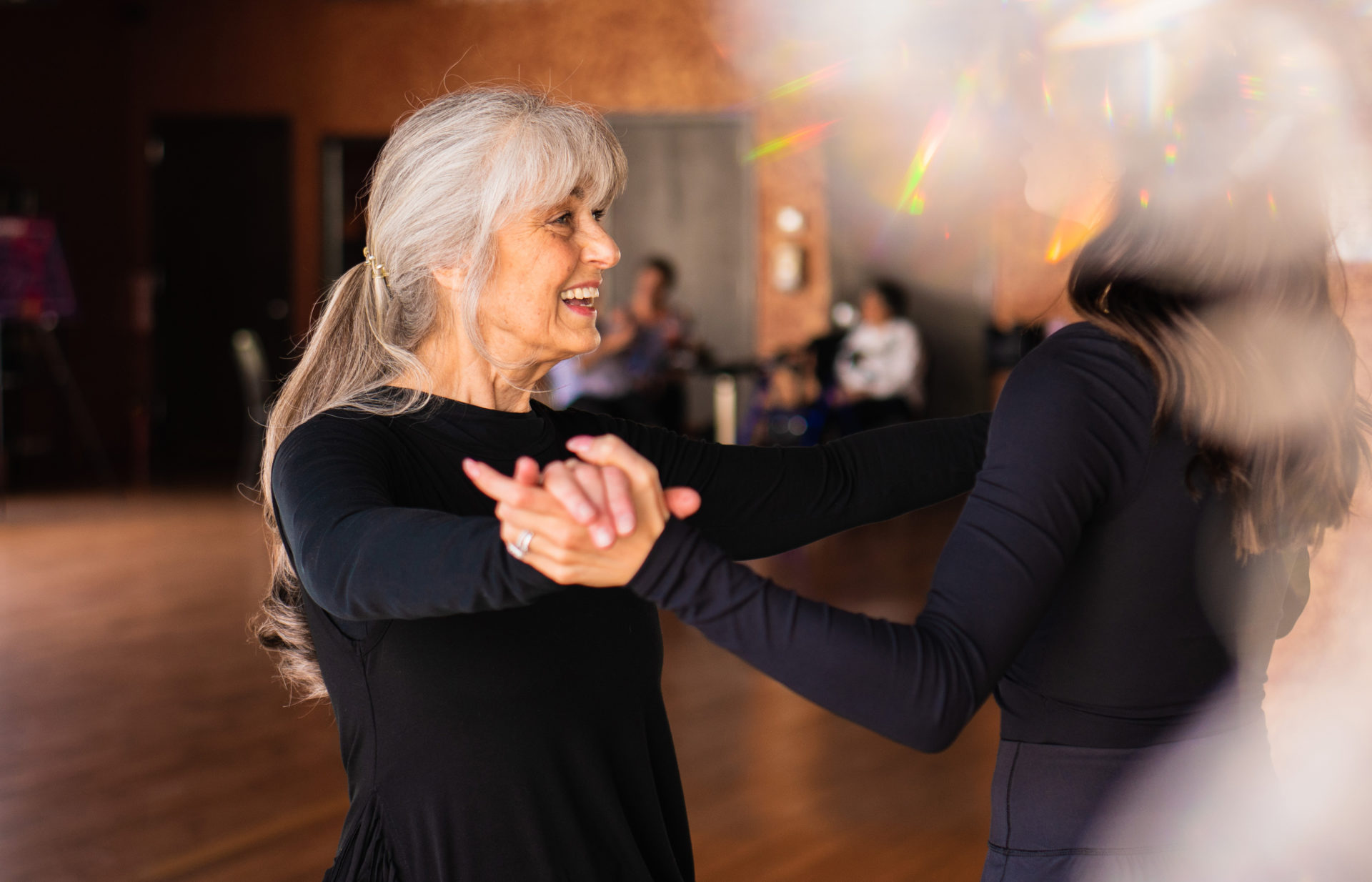 CONNECTING DEEPER
Learning to dance can open up a world of possibilities and excitement as you discover a new-found hobby, art form, or sport that allows you to connect deeply with yourself. However, it's essential that you walk into a trusted dance studio for your first time. The hardest step is always the first, so you are likely to feel a bit nervous or limited in your abilities before you get comfortable. Don't worry, that is absolutely normal! Just try to remind yourself of how refreshed, and inspired you'll feel once you walk out of the studio on that first day and all the rest. If your first dance lesson doesn't leave you feeling present, over the moon, and eager for more– I don't know what will! After all, you took a major step closer to connecting deeper with yourself.
Just Imagine yourself moving to the beat of a great song, your feet following the rhythm of the tempo, and there's a smile on your face growing wider and wider. Don't you feel happier already? If you long to feel the inevitable happiness & connection to self that washes over you while on the dance floor– dance can help you find that spark that you didn't know was missing!
TELL US IN THE COMMENTS HOW YOU PLAN TO RECONNECT!
And if you think this story can inspire someone to reconnect with themselves, please share it with a friend.