How to Build Confidence Through Dance
Not only is dancing an amazing sport, but it's also an awesome workout, a great way to socialize and the perfect way to improve your self-esteem and feel good about yourself!
Being out on the dance floor can be scary. With each step and each lesson, you'll gain more and more confidence in yourself and your abilities. And that confidence will carry over into other areas of your life- from making better decisions to handling setbacks with grace.
How Does Dance Build Your Confidence?
Now, you probably already know that confidence key. You might be looking to get your confidence back or maybe you're sick of low self-esteem. But you're wondering, how will dance make you feel more confident?
It's no surprise to us that dancers tend to report more confidence and self-esteem- dancing is all about achieving goals, self-expression and improving social skills. When you start to see progress in these areas, your confidence will skyrocket!
Not to mention, dancing is just plain fun. When you're out on the dance floor, you're not worried about anything else- you're just living in the moment and enjoying yourself! And that kind of carefree attitude can be infectious, spreading to other areas of your life and helping you feel more confident overall.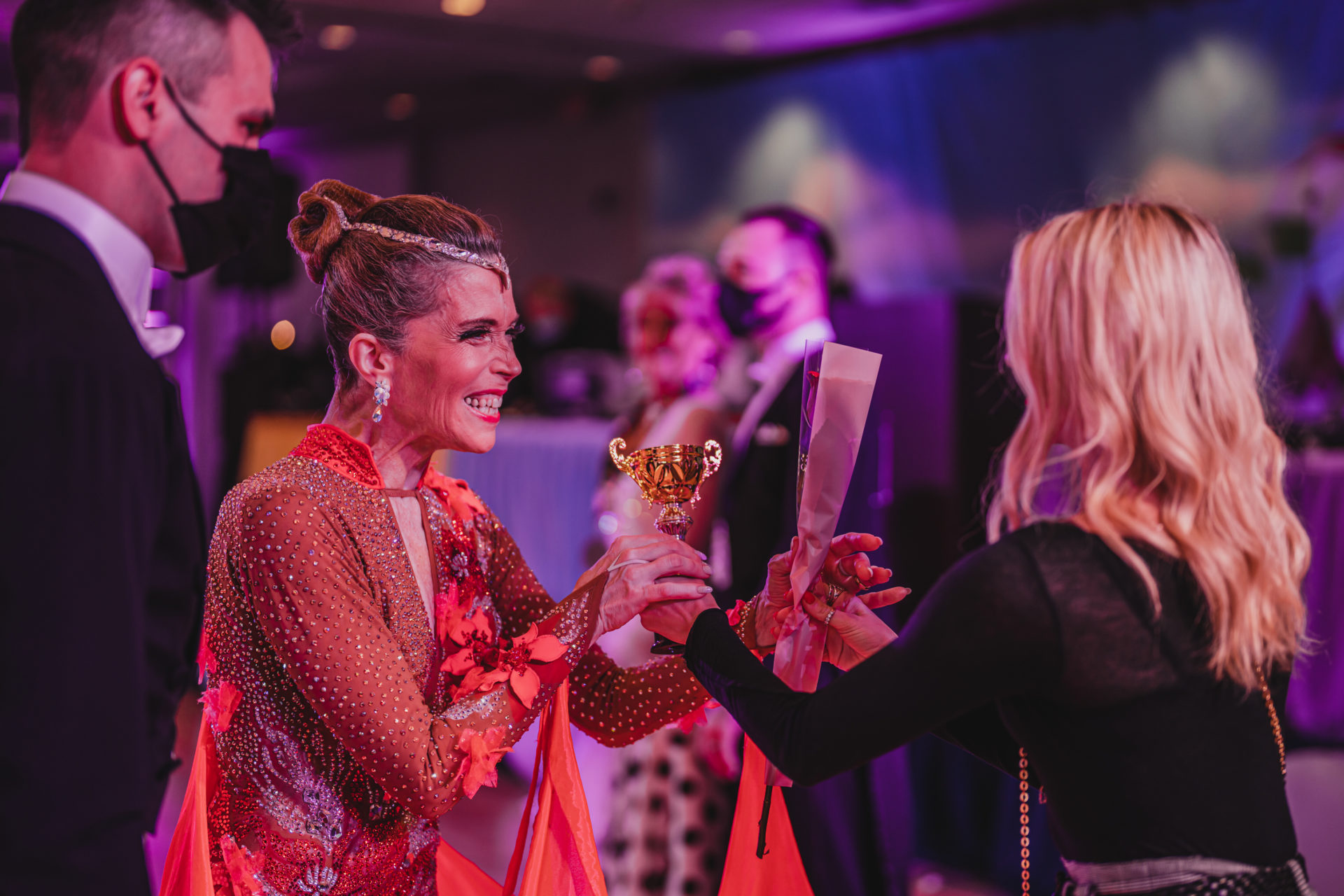 Better Health
Anyone who has been on a dance floor knows that dance is a real workout! Not only are you grooving to the beat but you're also bettering your coordination, flexibility and body-awareness. Knowing that dance is keeping you healthy, you're able to carry yourself with more confidence!
Connecting With Others
Dancing can be a solo sport but it's better when shared with others! Dance can help out those who may be a little shy or need to work on their communication and socialization skills.
Partner and group dancing involves getting comfortable in your body and movement around others. Learning to follow the lead of others and performing in front of others helps raise our confidence, too. Practicing these things regularly helps reduce anxiety in social interactions!
Dance can even provide a chance to better connect with yourself! Don't just take our word for it- hear from Dance With Me Students Moira Boccellari and Mary Lou Quinlan about how dancing has allowed for more happiness and confidence in their lives!
Learning New Things
When you accomplish something new, it's a huge boost to your self-esteem and motivation to keep on learning and improving. And if you're looking for a fun and exciting way to learn, look no further than dance!
There's so much to learn when it comes to dance, from different styles to choreography to new ways of interacting with others.
What are you waiting for? With dance, you're always learning and growing. There's no limit to how much you can improve and discover about yourself, your body, and your abilities! Learn for yourself how dancing can make you feel and you'll be glowing with confidence!