Maksim Chmerkovskiy will be visiting a DWM Dance Studio near you this coming May (dates below). He will be available for private coaching lessons and will host Masterclasses in some studios.
Here's everything you need to know:
– No partner necessary (but feel free to bring some friends, the more the merrier!)
– Absolutely no dance experience necessary
– Face-masks will be mandatory
For more information and to make a reservation, please contact your local DWM studio ASAP!
Space is very limited due to safety precautions!
Tour Schedule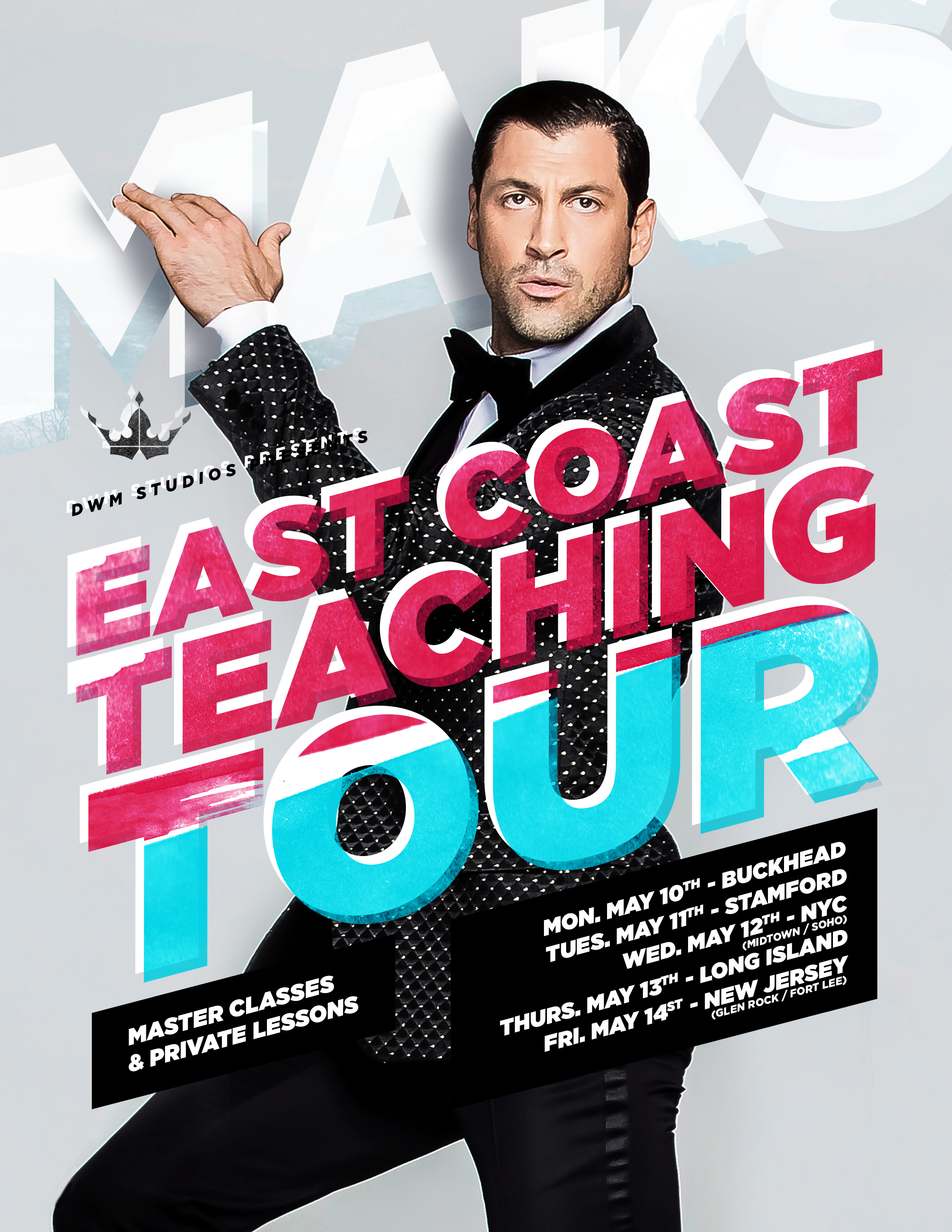 May 10th, 2021
📍Dance With Me Buckhead
📲Call or text 404.400.1121 to RSVP
📧Email: buckhead@dancewithmeusa.com
Master Class at 7:00PM
May 11th, 2021
📍Dance With Me Stamford
📲Call or text 203.674.8100 to RSVP
📧Email: stamford@dancewithmeusa.com
Master Class at 8:30PM
May 12th, 2021
📍Dance With Me SoHo & Dance With Me Midtown
📲Call or text SoHo 212.840.3262 or Midtown 212.837.8111 to RSVP
📧Email: soho@dancewithmeusa.com
📧Email: midtown@dancewithmeusa.com
Master Class in Soho at 7:00PM
May 13th, 2021
📍Dance With Me Long Island
📲Call or text Long Island 516.656.9500
📧Email: longisland@dancewithmeusa.com
Master Class at 7:00PM
May 14th, 2021
📍Dance With Me Fort Lee & Dance With Me Glen Rock
📲Call or text Glen Rock 201.447.4200 or Fort Lee 201.941.7797
📧Email: fortlee@dancewithmeusa.com
📧Email: glenrock@dancewithmeusa.com
Master Class at 7:00PM in Fort Lee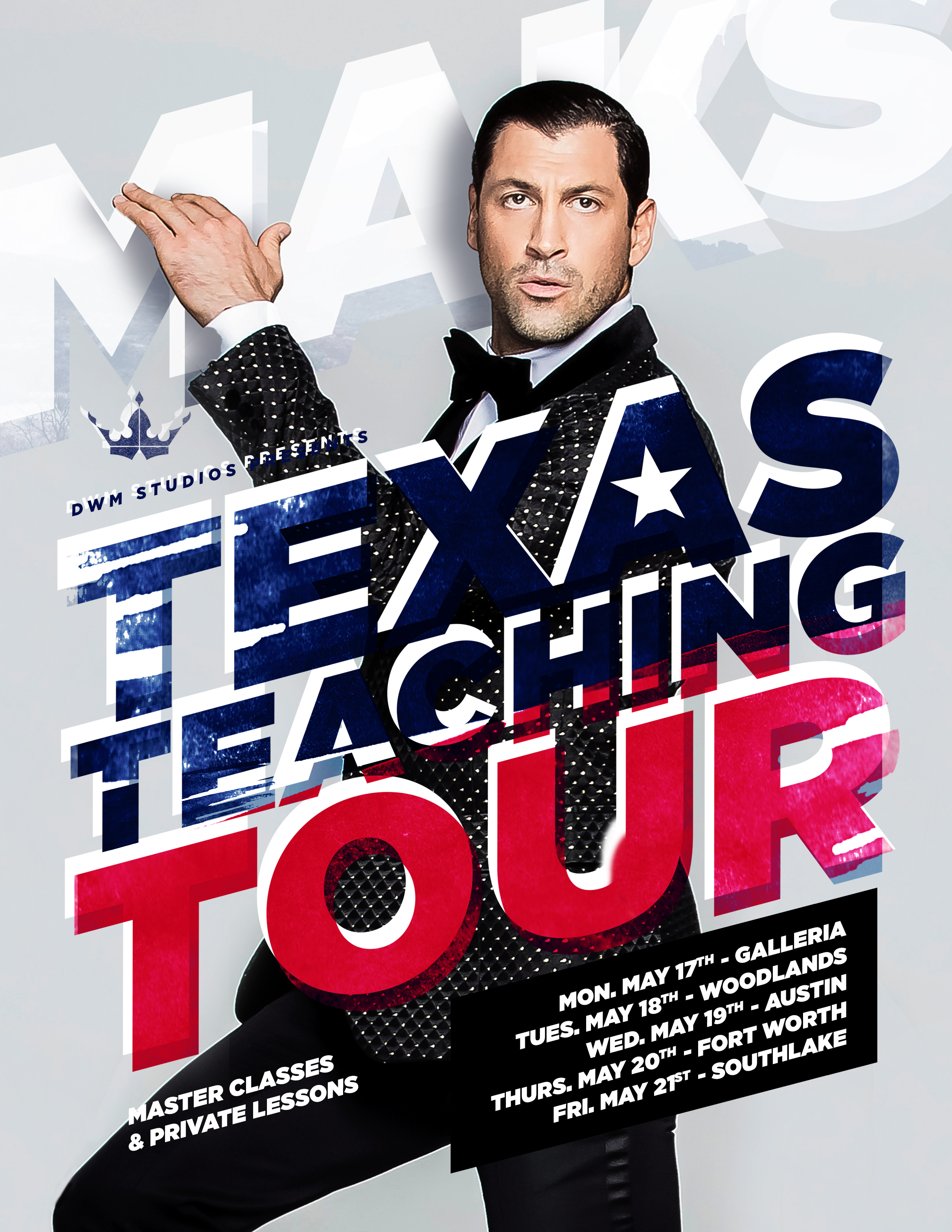 May 17th, 2021
📍Dance With Galleria
📲Call or text 713.360.3262 to RSVP
📧Email: galleria@dancewithmeusa.com
Master Class at 7:40PM
May 18th, 2021
📍Dance With Me The Woodlands
📲Call or text 832.777.7200 to RSVP
📧Email: woodlands@dancewithmeusa.com
Master Class at 6:50PM
May 19th, 2021
📍Dance With Me Austin
📲Call or text 512.672.8222 to RSVP
📧Email: austin@dancewithmeusa.com
Master Class at 7:40PM
May 20th, 2021
📍Dance With Me Fort Worth
📲Call or text 817.813.8300 to RSVP
📧Email: fortworth@dancewithmeusa.com
Master Class at 7:40PM
May 21st, 2021
📍Dance With Me Southlake
📲Call or text 817.251.1444 to RSVP
📧Email: southlake@dancewithmeusa.com
Master Class at 7:40PM