Picture it now…😍💭non-stop dancing & cheering, surrounded by the entire DWMFAM!👯‍♀️👯‍♂️Not to mention our ever so glamorous Formal Gala, Showcase Gala, and an outrageous After Party, unlimited mimosas, delicious treats, and the perfect theme to get you in a summer mindset…🧜‍♀️Under The Sea🧜‍♀️
Whether you're a first time competitor or a seasoned veteran, grab your competition costumes, polish those shoes, and don't forget to pack your snorkeling gear because we're taking you to discover the wonders of the deep blue sea and you're not going to want to miss any of it!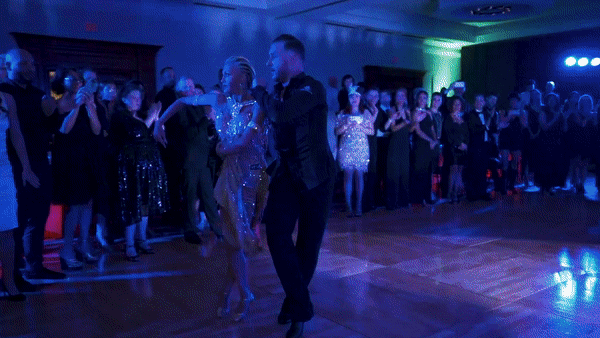 Did you hear? 3X World Latin Champions will be performing some fun routines exclusively for the DWMFAM!
The Latin Champs will be performing at the Under The Sea Formal (5/18) as well as the Showcase Gala (5/19) so be sure to get your tickets asap as space is VERY limited! Don't miss out on the chance to watch them dance LIVE & party with them on the dance floor! 🤩🎊
Summer Invitational will be a live event & virtual hybrid competition to accommodate competitors who are not able to compete in person! Competitors can choose to compete in person with their instructor at competition or virtually from their local DWM studio!
We will be streaming the entire event live for all to watch and cheer on our Facebook page! 🎥🤳
 Check out our last Hybrid competition, Texas Regionals 2021! ▶️👇
🏆 Tentative Schedule 🏆
TUESDAY, JUNE 15th
Virtual Standard
WEDNESDAY, JUNE 16th
Live Latin
Virtual Smooth
Welcome Dinner Reception
THURSDAY, JUNE 17th
Live Standard
Virtual Latin
Latin Party ft. Live Band
FRIDAY, JUNE 18th
Live Smooth
Under The Sea Formal
SATURDAY, JUNE 19th
Live Social
Virtual Rhythm
Under The Sea Showcase Gala
SUNDAY, JUNE 20th
Live Rhythm
Virtual Social