Our Biggest Dance Competition Ever!
Pack your best poker face and get ready for Nationals 2019, where the buy-in is DWMFAM Spirit with absolutely no betting limits. 
Set to rival Monaco, Macau, and Las Vegas's best casinos, Nationals 2019 promises to be an unforgettable and decadent dance event! 🎰
Whatever your dance of choice, we guarantee Lady Luck will be with you all weekend long!
So get your chips in order, your bets in, and get ready for a weekend to remember forever!
Shake, Rattle, & Roll!  🎲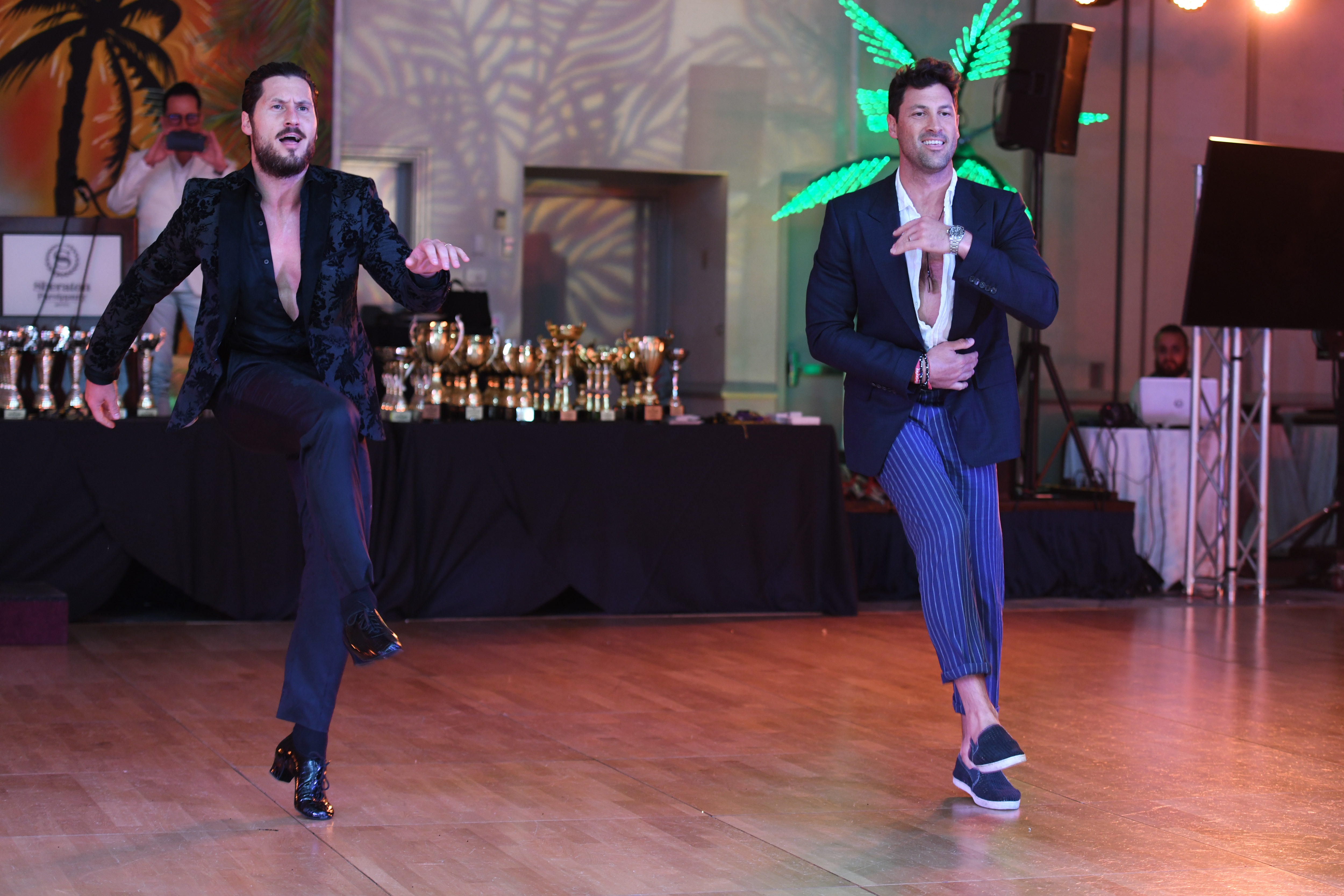 SPECIAL GUESTS MAKS & VAL CHMERKOVSKIY
🏆 Schedule 🏆
WEDNESDAY
Dance Camp
Student Showcase Exhibition
THURSDAY MATINEE
American Smooth Events
THURSDAY EVENING
American Smooth Championships & Scholarships
Professional Events & Entertainment
FRIDAY MATINEE
International Latin & Standard Events
FRIDAY EVENING
Halloween Party (Costumes Highly Encouraged)
SATURDAY MATINEE
Social Events
SATURDAY EVENING
Casino Royal Gala 🎲🥂(Formal Attire)
Show
SUNDAY MATINEE
American Rhythm Events
---
🎟SPECTATOR TICKETS 🎟
 You don't have to be a competitor to be a part of the fun.
Enjoy the beautiful dancing during the day and dance the night away at the parties!
If you've never taken a lesson at DWM, we'll give you a free private lesson with the purchase of any admission ticket! 
👏Cheer loud enough and you might even win our Top Spectator award, which scores you a complimentary private lesson!