This year we are inviting you to dust off 🌬 the sand of your best Egyptian themed dancing gear as we hop on our time machine! ⏳🏺 We are taking you back to Ancient Egypt to uncover your inner god/goddess energy on the dance floor. You will get to rumba walk right next to the pyramids and the sphinx
and foxtrot away 💃🏻 right next to Cleopatra.
Shhh, just don't wake up the mummies!
Regionals are a 4-Day ballroom dance competition 🏅
filled with professional performances, exciting parties and did we mention tequila shots?! If you are a student looking to compete for a boost of confidence, an excited spectator, or the ultimate party enthusiast
you won't want to miss this chance to celebrate with us,
we promise it'll be a blast! 💥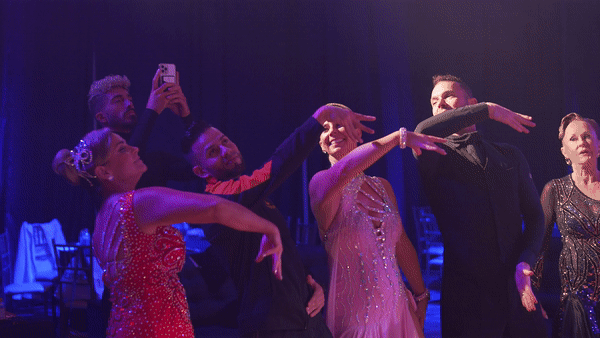 🏆 Tentative Schedule 🏆
THURSDAY, MARCH 24TH
Standard & Latin – BBQ Party
FRIDAY, MARCH 25TH
Rhythm – Showcase Gala
SATURDAY, MARCH 26TH
Social – Formal Gala
SUNDAY, MARCH 27TH
Smooth