Jenna Johnson is coming to teach private coaching lessons in a studio near you! 👏 🎊
After watching her kill it on Dancing With The Stars, you have the opportunity to learn from her at your local DWM dance studio!
No experience or partner necessary! All levels welcome.
For more information and to make a reservation, please contact your local studio ASAP(info below). Space is very limited!
Tour Schedule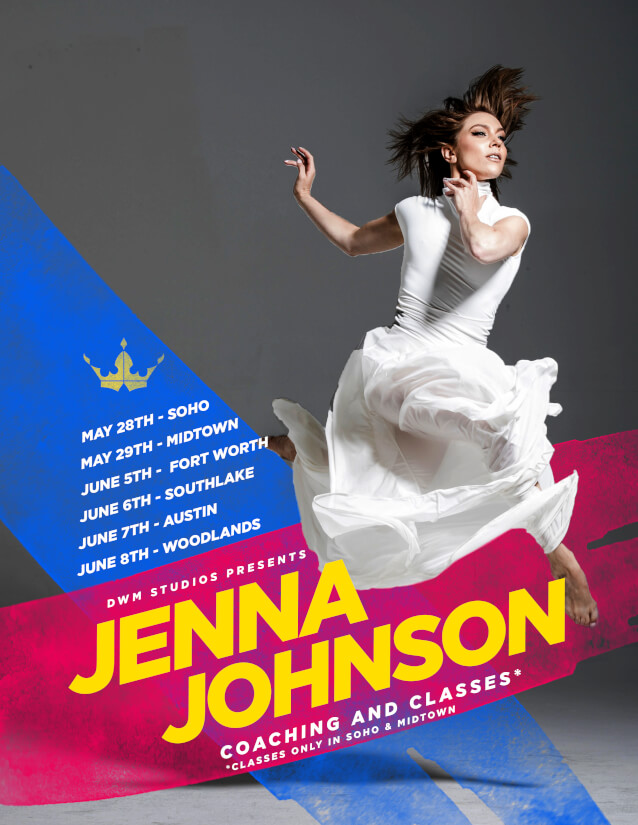 📍May 28 – Soho
Call or text 212.840.3262
📍May 29 – Midtown
Call or text 212.837.8111
📍June 5 – Fort Worth
Call or text 817.813.8300
📍June 6 – Southlake
Call or text 817.251.1444
📍June 7 – Austin
Call or text 512.672.8222
📍June 8 – The Woodlands
Call or text 832.777.7200