Fall Intensive 2017 is a bootcamp style day of dance workshops! 💪
Workshops will cover a wide range of topics including proper technique, flexibility, and mobility as well as a wide range of dance styles.
Fall Intensive will end with a series of guided rounds to simulate a competition setting. Students will receive feedback and comments from judges. This is the perfect opportunity to work on your dancing and  get a taste of a ballroom dance competition!
Please find a detailed schedule of each Fall Intensive below! 👇 Click on the image to expand!
🍂 Summerlin Fall Intensive – October 7th 2017 🍁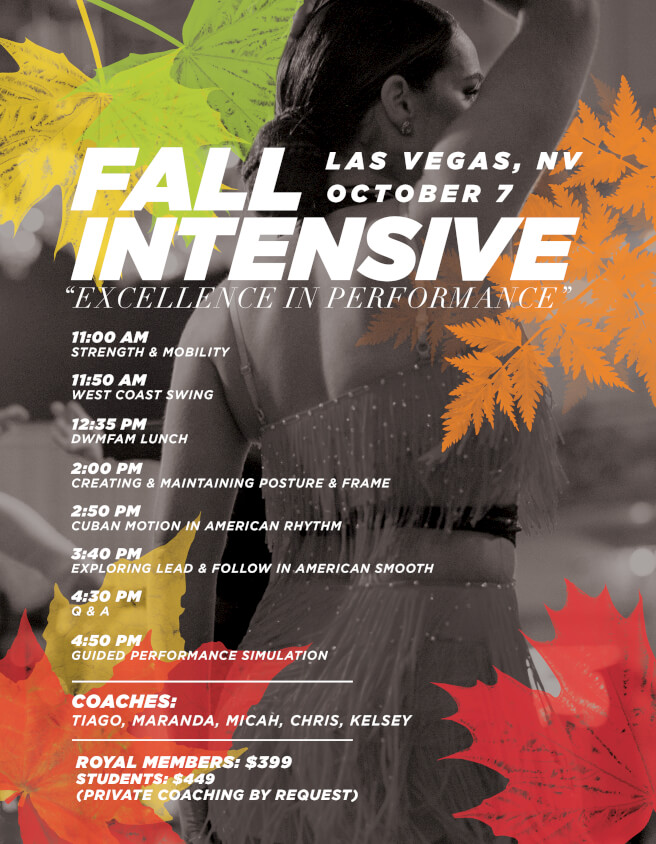 🍂 Woodlands Fall Intensive – October 14th 2017 🍁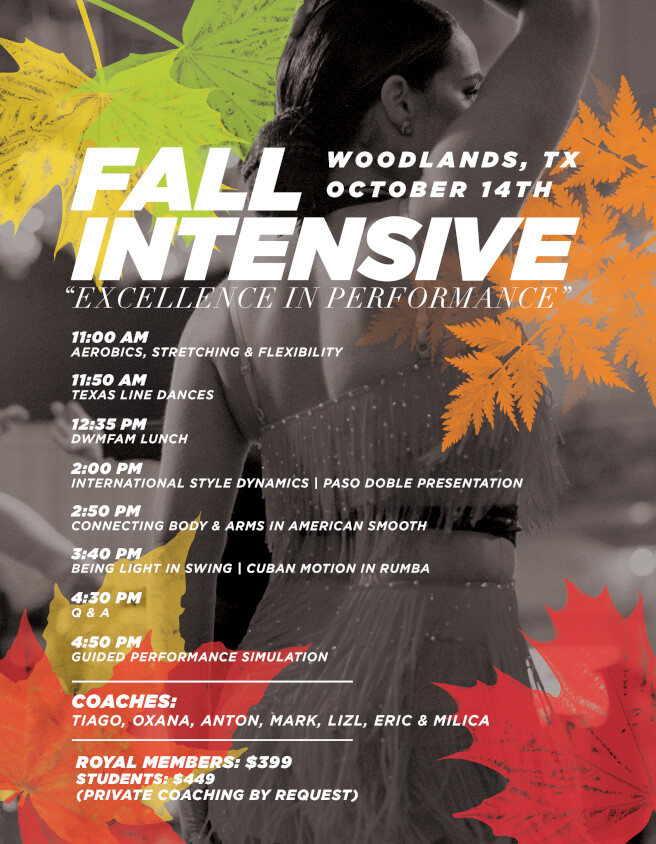 🍂 New York Fall Intensive – October 21st 2017 🍁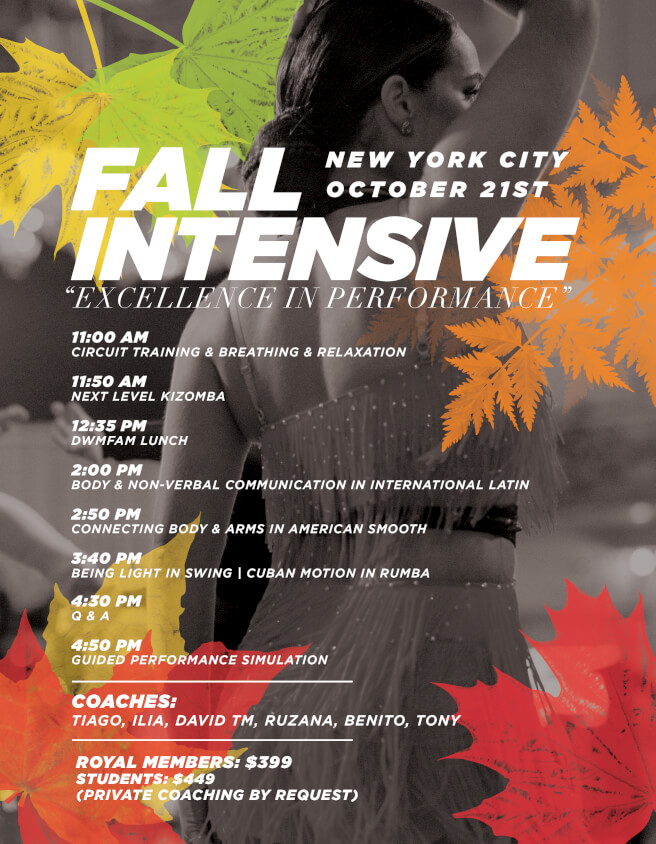 🍂 Southlake Fall Intensive – October 28th 2017 🍁