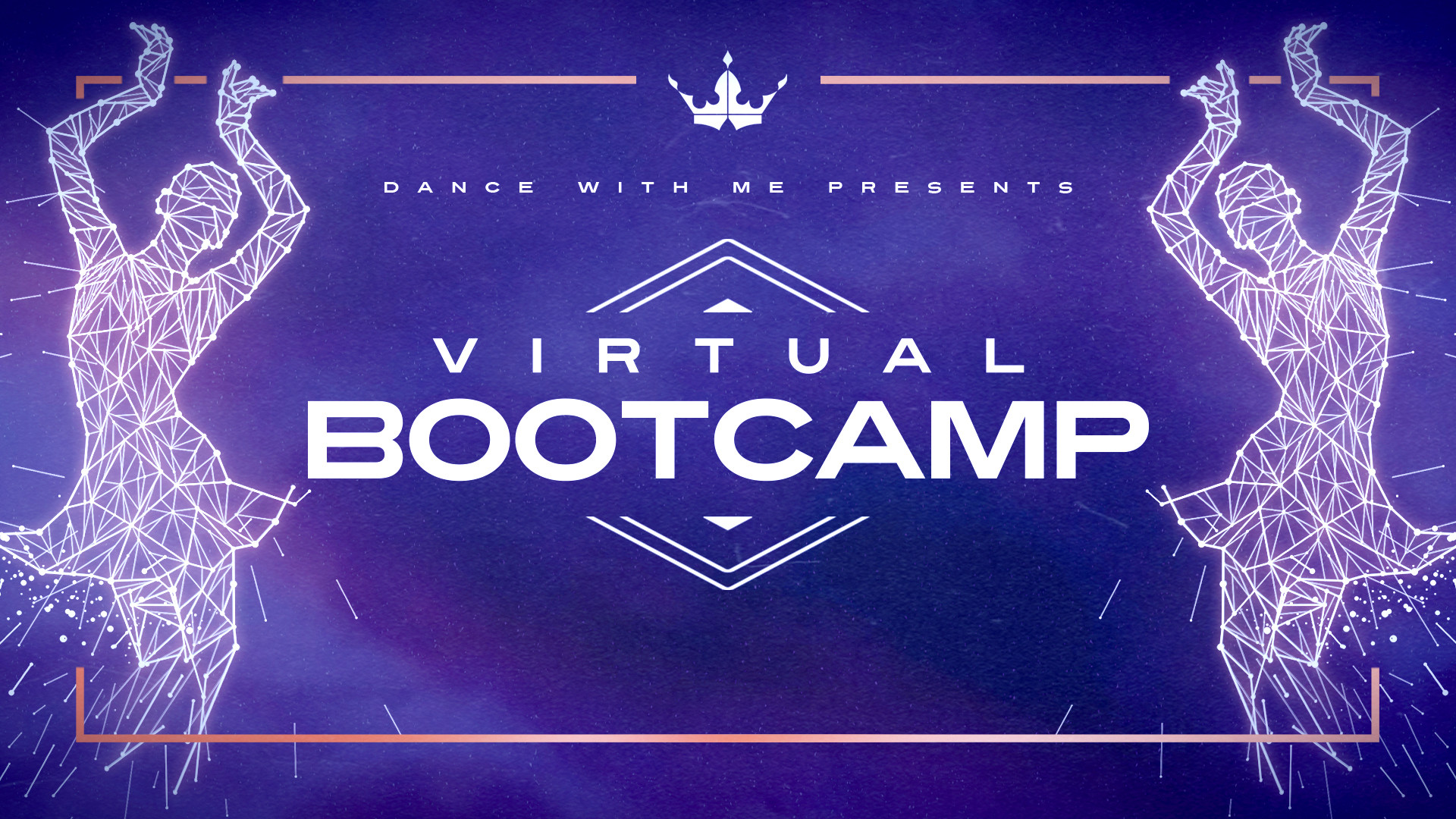 REGISTER BELOW
Get ready to take your dancing to the next level with the ultimate Virtual Bootcamp experience.
Spanning over two days on July 18 & 19 this bootcamp will feature Dancing With the Stars Champions, Maks, Val, Jenna, and Peta Chmerkovskiy, 3X Latin World Champions Ferdinando Iannaccone & Yulia Musikhina, as well as your DWM favorite coaches Igor Pilipinchuk, Nazar Norov, Leanne Aranza, Ilia Vinikovskiy, Tiago Fernandes, Kosta Trifunovic and Ralph Abel!
This is an amazing opportunity to learn from world renowned dancers in the comfort of your own home! All classes will feature dancing and choreography for you to practice!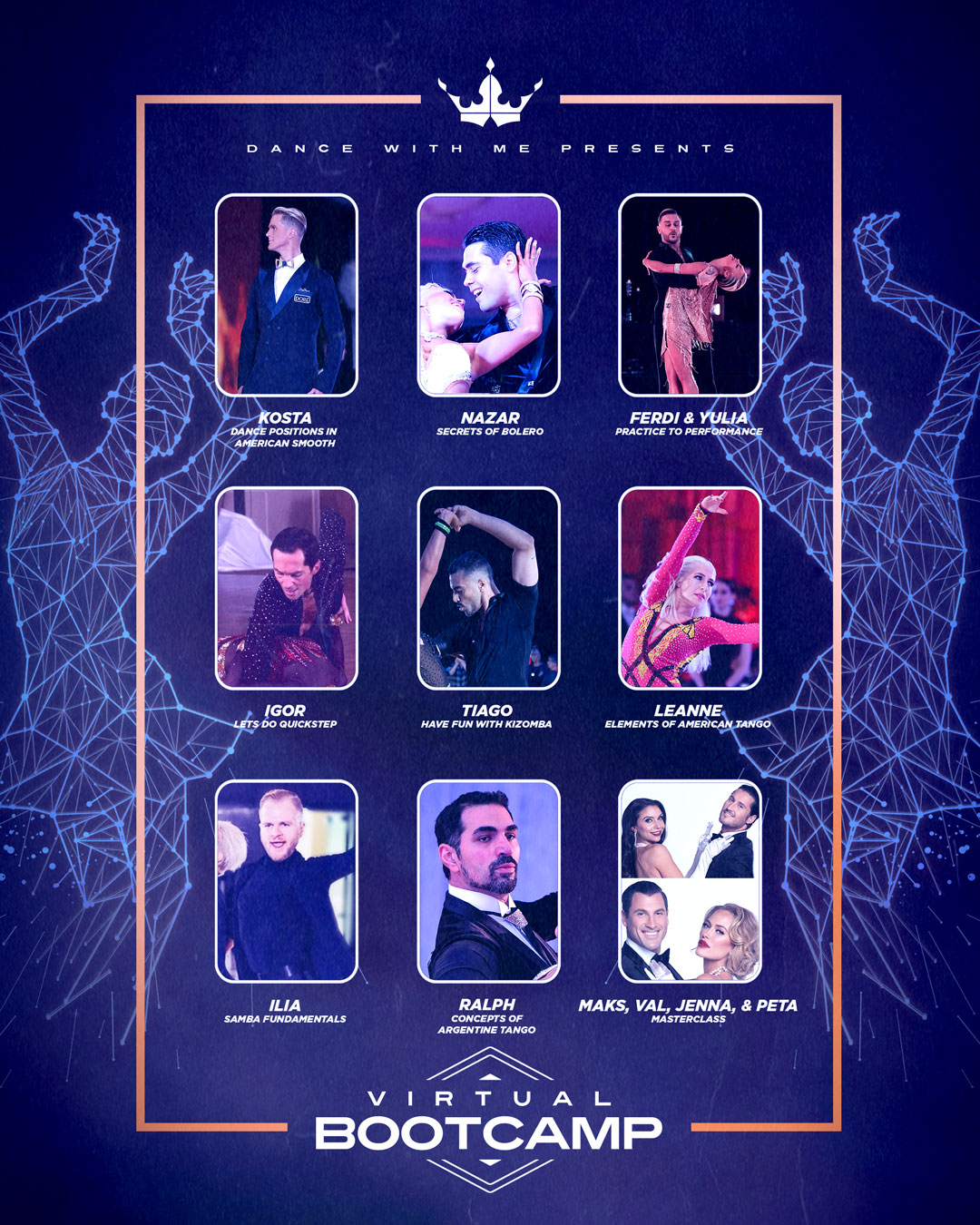 BOOTCAMP LINEUP:
Saturday, July 18
12PM ET | 11AM CT | 9AM PT
Ferdinando Iannacone & Yulia Musikhina – Practice to Performance
1PM ET | 12PM CT | 10AM PT
Nazar Norov – Secrets of Bolero
2PM ET | 1PM CT | 11AM PT
Maks, Val, Peta or Jenna Master Class
3PM ET | 2PM CT | 12PM PT
LUNCH BREAK
4PM ET | 3PM CT | 1PM PT
Ralph Abel – Concepts of Argentine Tango
5PM ET | 4PM CT | 2PM PT
Tiago Fernandes – Have Fun with Kizomba
6PM ET | 5PM CT | 3PM PT
Maks, Val, Peta or Jenna Master Class
Sunday, July 19
12PM ET | 11AM CT | 9AM PT
Ilia Vinikovskiy – Samba Fundamentals
1PM ET | 12PM CT | 10AM PT
Leanne Aranza – Elements of American Tango
2PM ET | 1PM CT | 11AM PT
Maks, Val, Peta or Jenna Master Class
3PM ET | 2PM CT | 12PM PT
LUNCH BREAK
4PM ET | 3PM CT | 1PM PT
Kosta Trifunovic – Dance positions of American Smooth
5PM ET | 4PM CT | 2PM PT
Igor Pilipinchuk – Let's do the Quickstep
6PM ET | 5PM CT | 3PM PT
Maks, Val, Peta or Jenna Master Class
PRICING:
Full 2 Day Bootcamp – $249
1 Day Bootcamp – $179
MVJP Masterclass A La Carte – $40
DWM Coaches Class A La Carte – $30
REGISTER BELOW